From:TheBahamasWeekly.com


Community
Bahamas Minister of Tourism on the passing of Dr. Myles Munroe
Nov 10, 2014 - 12:17:46 AM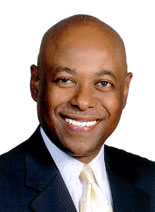 The Ministry of Tourism joins the nation and the world in mourning the untimely death of the founder of Bahamas Faith Ministries, Dr. Myles Munroe and his wife Pastor Ruth Munroe who worked closely with her husband in the ministry. Dr. Munroe was a global leader, a pillar of strength and inspiration for many and a pioneer of religious tourism in the Bahamas. Dr. Munroe also acted as an ambassador for The Bahamas, taking his Ministry to thousands and participated in numerous foundations and conclaves around the world. During the course of which he put The Bahamas on the world map for many who might not otherwise have heard of our nation.

The Ministry of Tourism has worked closely with Dr. Munroe to bring thousands of religious tourists to The Bahamas, as he understood the power of this market and benefits to his country. This week, Dr. Munroe was to host the 2014 Global Leadership Summit in Grand Bahama Island, in a bid to bring thousands of people to the nation's second city. Pastor Myles opened a northern location of Bahamas Faith Ministries in 2010 in Grand Bahama with a dedicated "purpose" to assist in the reviatlization of the destination through his global initiatives. We join in with countless Bahamians to pray for his family, friends and his beloved congregation. We also wish to express our deepest sympathy to the families of the other passengers who also lost their lives in this tragic accident. May their souls rest in peace.



© Copyright 2014 by thebahamasweekly.com -