From:TheBahamasWeekly.com


Community
Branville McCartney on the passing of Dr. Bernard Nottage
By Democratic National Alliance (DNA)
Jun 30, 2017 - 1:53:27 PM

I join with other Bahamians in paying tribute to Dr. Bernard J. Nottage on his passing.

The poet Ralph Waldo Emerson says that, "it is not the length of life, but the depth of life" and we can all attest to the impact Dr. Nottage has left on the canvas of Bahamian history.

Dr. Nottage worked for over 30 years in public life but was also known for his service in the healthcare industry and as an Olympic athlete.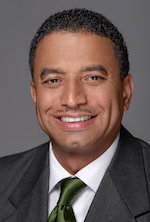 The transition he made from the medical field to the political one was done out of a love for country and a way to help transform the lives of many Bahamians.

I do recall Dr. Nottage's personal advice and guidance to me, in particular, when I sat as an Independent MP, prior to forming the DNA. Country first was at the forefront of his deliberations and that was exhibited through our conversations. I am most grateful to him.

Although we worked on different sides of the political spectrum, I can appreciate his efforts to improve the lives of Bahamians and move the country forward.

I offer condolences to his wife, children and extended family on behalf of my family, the officers and members of The Democratic National Alliance and the general Bahamian public.

May his soul Rest In Peace and Rise in Glory.

Branville McCartney
DNA Leader



© Copyright 2017 by thebahamasweekly.com -