From:TheBahamasWeekly.com


Community
Branville McCartney salutes YEP Bahamas on its 3rd year Anniversary
By Youth Empowerment Program
Nov 17, 2014 - 11:03:18 PM


Nassau Bahamas – On Saturday November 15, 2014 approximately one thousand(1,000) young people representing twenty-six(26) public and private schools throughout New Providence and over one hundred adult volunteers (100) from various professional backgrounds assembled at the Sir. Kendal G. L. Isaacs Gymnasium to participate in the 3rd annual YEP Day. This event is held annually in celebration of the launch of YEP Bahamas.

President & CEO of YEP Bahamas Mr. Delano Munroe stated that the Youth Empowerment Program is now the choice after school youth program by Guidance Counselors , Principals, Parents and Students today. Munroe further stated that since its inception three (3) years ago approximately twenty five hundred (2,500) students have enrolled in the program.

Branville McCartney, Managing Partner of Halsbury Chambers and the Leader of the Democratic National Alliance (DNA) was in attendance and delivered a powerful keynote address to a highly energized and youthful crowd in a packed Sir. Kendal G. L. Isaacs Gymnasium. Mr. McCartney saluted the Founder, Board of Directors, Executive team, District Managers, Mentors and Students of YEP Bahamas for the timely creation of a holistic skills development and training program that will service the needs of a group of marginalized and unattached young people to assist them to better perform on the world stage.


Mr. McCartney further encouraged the students to remain committed to the YEP which is now dubbed the fastest growing and largest youth organization in the Bahamas. McCartney encouraged the students to stay focused despite all of the negativity surrounding them and do what is right all the time. This fully energized crowd of young people was challenge by Mr. McCartney to empower themselves with the skills they will acquire through the Youth Empowerment Program and charged the students and volunteers to imagine a better brighter tomorrow because of their participation, mentoring and commitment to YEP.

Chairman of the Board of Directors of YEP Bahamas Mr. Lincoln R. Deal Sr. told the packed gymnasium that YEP is now in demand on just about every major Family Island. Deal indicated that the Youth Empowerment Program will be launched in Eleuthera and Long Island before the end of this year. The Chairman of YEP Bahamas also updated the crowd on the launch of YEP in the Turks and Caicos Island.

Some activities are planned for the month to celebrate the programs third year anniversary which will include a luncheon, a social media blitz and challenge, donations of nonperishable food items donated by the students and volunteers to various charities and a field trip to Eleuthera. Entertainment for YEP Day was provided by International recording artist Julien "Believe" Thompson and Angelique Sabrina.

The Youth Empowerment Program is a Non-Profit NGO.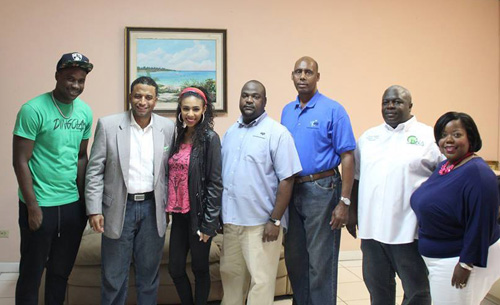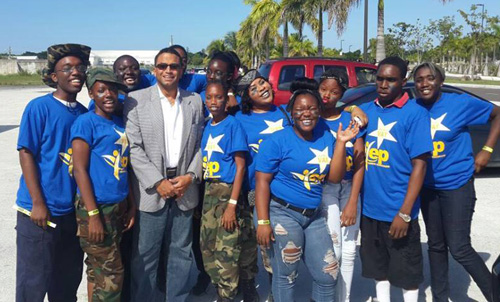 © Copyright 2014 by thebahamasweekly.com -