From:TheBahamasWeekly.com


Community
Dr. Lionel McIntosh named Manhunt International Bahamas 2013
By The Bahamas Weekly News Team
Aug 9, 2013 - 11:46:21 AM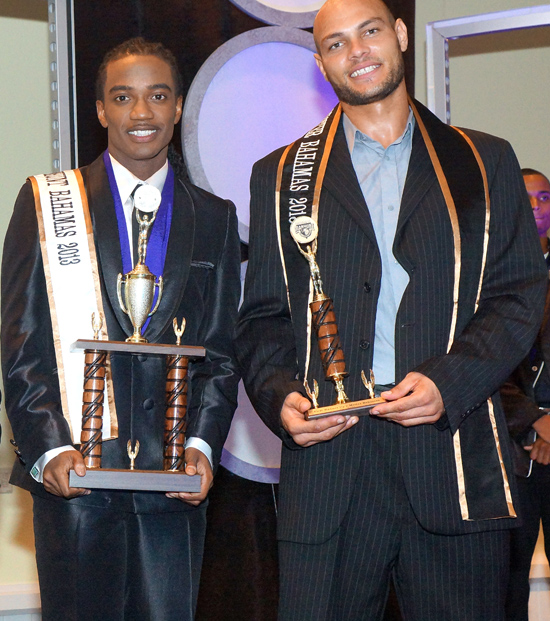 Manhunt International Bahamas winner, Lionel McIntosh (left) and first runner up, Devaughn Gow (right) who was named, Mister International Bahamas. Both will compete later this year internationally. Photo: Roderick Wells


Freeport, Grand Bahama Island - Manhunt International Bahamas 2013 title has gone to Lionel McIntosh. The finale took place on August 4th at the Grand Lucayan resort in Freeport with seven contestants from various islands of The Bahamas.

"I feel very privileged and excited to have won and been given the opportunity to represent the country and the organization. I entered the competition as a me ans to step outside of my comfort zone and experience something different and new. I never considered myself a front runner and certainly never thought I would win but I'm thankful that I did," said the thirty year old doctor from Grand Bahama. "I'd like to express my gratitude to the judges for placing their collective confidence in me and hope to have a fun filled and exciting year!"

The official results are as follows:

Winner Manhunt International Bahamas 2013 - LIONEL MCINTOSH
1st runner up (Mister International Bahamas 2013) - Devaughn Gow
2nd runner up - Leroy Turnquest

Mister Internet (most online votes) - Terran Brown
Mister Photogenic - Leroy Turnquest
Mister Personality - Lionel McIntosh
Mister Physique - Lionel McIntosh
Mister Friendship - James Bethel
Ray Vincente Runway Fashion Model - Lionel McIntosh

Dr. Lionel J. McIntosh, who was born and raised on the island of Grand Bahama. He is 30 years old and stands 5'10" and weighs 170 lbs. Lionel believes that all work and no play truly makes "LJ" a dull man – so he has done just the opposite and has created a balance between work and play.

He is from the settlement of Mack Town (Grand Bahama) - "The Home of Tranquility" and is a graduate of St. Paul's Methodist College, The United World College of the American West (UWC-USA), Johns Hopkins University and the Yale School of Medicine where he obtained his Doctor of Medicine Degree. In the future he hopes on becoming a pediatric surgeon, allowing him to combine his interests in surgery and pediatrics. He is particularly interested in the sub-specialty of Pediatric Cardiac Surgery.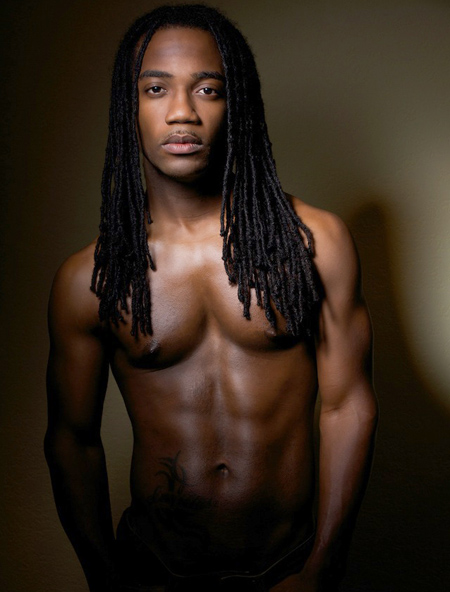 Manhunt International Bahamas 2013: Lionel McIntosh (Photo: Roderick Wells)


This physician enjoys capoeira (an Angolan/Brazilian martial art) and Latin dancing (Salsa, Merengue, Rueda, Bachata, etc). He also enjoys the study of Italian language and culture and Italian Renaissance Art when time permits. On the lighter side he thoroughly enjoys eating/sampling new foods and sleeping.

When asked what he loves most about his country, he responded, "I love the beauty and diversity of the Bahamas - The people, the culture, the food and the landscape. I think the myriad of cultural influences that blend seamlessly together to create the Bahamian culture are absolutely magnificent."

Lionel considers himself a daredevil and loves a good adrenaline rush! He enjoys roller coasters, hang gliding, bungee jumping, sky coasting and extreme sports… his next adventure: sky diving!

But first, Lionel will travel to participate in Manhunt International in Asia later this year, AND will also travel to New York to walk in New York Men's Fashion Week!

The vice president of NY Fashion Week, Ray Brown of Ray Vincente designs (New York) sponsored clothing for the fashion segment of this year's event. Lionel will also be featured in a signature photo shoot for the designer.

Thank you to the panel of Judges: Dr. Charlene Reid; Mrs. Anthonece Wilmott; Mrs. Ann Gilbert-Pinder; Ms. Janure Culmer; Miss Nareca Swann; and Miss Sean Ashliegh Rolle.

Manhunt International Bahamas selects a Bahamian male top model each year to compete in Manhunt International, the longest running international competition for male models, organised to promote new faces in the fashion industry. Contestants are judged on catwalk and runway skills; photogenic ability; physical attributes; and personality.

Be sure to LIKE the Manhunt International Bahamas Facebook page to keep up with Lionel's travels and activities.


Manhunt Bahamas thanks TheBahamasWeekly.com for their continued support and welcome others to join our team.

BECOME A SPONSOR: The continuance of this competition and sending a winner off to compete in an international arena takes a lot of effort, time and money each year forward. Manhunt International Bahamas is seeking sponsors to help with competition overhead and operations, clothing, grooming, and travel costs, etc. Interested corporations or individuals can contact the organization by emailing: starmodelmanagement.info@gmail.com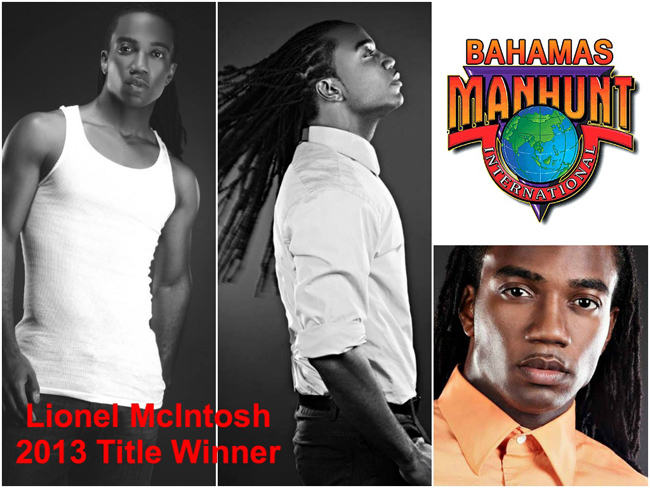 © Copyright 2013 by thebahamasweekly.com -