From:TheBahamasWeekly.com


Community
EARTHCARE Eco Kids join Dolphin Project for Global Beach Cleanup
By Gail Woon
Jan 4, 2023 - 11:54:49 PM






Grand Bahama Island. Very early on Saturday morning, August 20th, 2022, EARTHCARE Eco Kids and EARTHCARE volunteers on Grand Bahama Island arrived at the end of Williams Town Beach for the EARTHCARE & Dolphin Project Global Beach Cleanup 2022. The group joined with partners from all around the world to clean oceans for free dolphins. Ocean debris kills nearly one million marine animals every single year.




Saving dolphins and whales is about more than simply ending the captivity trade. Ocean conservation is just as vital to the survival of all cetaceans according to the Dolphin Project based in Bali. In order to protect wild populations and return captive marine mammals to the ocean, we must ensure a safe and clean habitat for dolphins, whales and all marine creatures.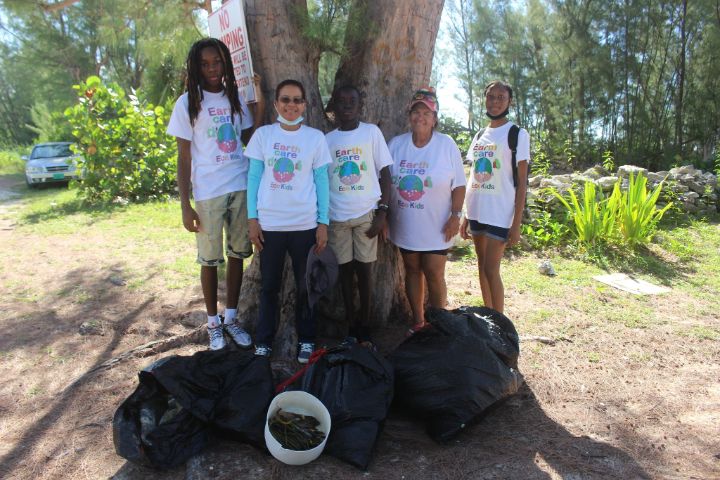 A grand total of 150 pounds of marine debris was collected, bagged and disposed of in bins for collection by Sanitation Services. Gail Woon, EARTHCARE Founder , commented, "EARTHCARE ICC Team Leaders, Rochelle Manchester, Tylea Manchester, Jeanette Austin and Gail Woon helped organize the volunteers to get ready for this extremely important worldwide annual event. All EARTHCARE volunteers worked very hard to see the beach cleaned up once again, collecting some surprising items and more importantly reinforcing the fact that litter is a major environmental problem. Most of the garbage we collected was as expected: beverage bottles, fishing gear, ropes and plastic bags; none of which are biodegradable and all of which, with a little effort, should have been carried to an appropriate dumping point."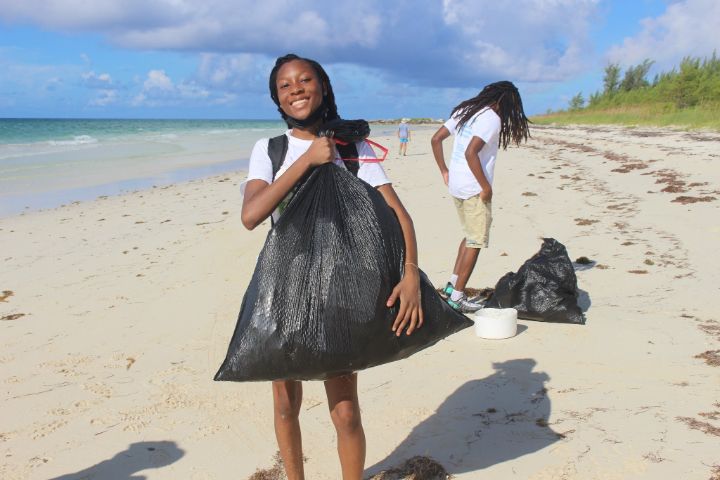 Gail Woon, EARTHCARE Founder was elated to have worked, once again, with the EARTHCARE Eco Kids and EARTHCARE Volunteers. "This year we went in, did the work and made sure the marine debris was put in a dumpster that will be collected by the appropriate authority. This activity is an important learning activity for EARTHCARE. It always makes me feel optimistic for the future when we have a successful Global Beach Cleanup Day."

EARTHCARE Volunteers included: Jeanette Austin, Ricardo Rolle, Tyler Dames, Kailena Pinder, Gail Woon, Rochelle Manchester, Tylea Mancheater, and Hida Kempski-Ingraham. EARTHCARE expresses sincere gratitude to all of the participants.


© Copyright 2023 by thebahamasweekly.com -