From:TheBahamasWeekly.com


Community
EARTHCARE participates in worldwide events to end captive whale and dolphin programs
By Gail Woon, EARTHCARE
May 15, 2019 - 1:30:58 PM




Concerned citizens rally to save cetaceans at over 70 events in 25 countries

Freeport, Grand Bahama - On May 11th 2019, Concerned citizens across the globe gathered for the 7th Annual Empty The Tanks Worldwide event. Thousands gathered in solidarity to bring awareness to the plight of captive whales and dolphins during this annual event, which spanned over 70 event locations across 25 countries.

EARTHCARE volunteers manned an information station in Freeport, Grand Bahama, to educate the public about captive whale and dolphin programs. Gail Woon, Founder of EARTHCARE, a former Dolphin Trainer shared her experiences and is adamant that dolphins can't be kept happily in captivity. "EARTHCARE is vehemently against the introduction of any new captive dolphin facilities into the Bahamas", she said. "Atlantic Bottlenose Dolphins travel up to 40 miles a day. They can dive to great depths and live in family units. To keep a marine mammal in captivity is a very tragic situation." Her experiences can be found in an article by the Huffington Post, "Former Dolphin Trainer Speaks out on the Horrors of Captivity". Savanna and Havana Gibson, Tyler Riley and Jahrin Ellis assisted with the EARTHCARE Empty the Tanks Information Station.


2018 brought significant progress in the movement to put a permanent end to dolphin captivity. There also continues to be a shift in society's opinion about keeping these sentient animals in tanks.

Some significant progress made in 2018 & 2019:


After the deaths of four dolphins at Dolphinaris Arizona combined with international outcry, the facility was permanently closed and the dolphins were sent to Coral World on the island of St. Thomas.
The National Aquarium continues their plans to build a dolphin sanctuary where they can retire their captive dolphins. CEO John Racanelli has said, "We need to get out of that awful era that we have been through for the last 100 years of caging animals."
Canada is in the final phase of passing a bill which would ban all dolphin and whale captivity within the country.
The Vancouver Aquarium announced they will end their cetacean captivity program.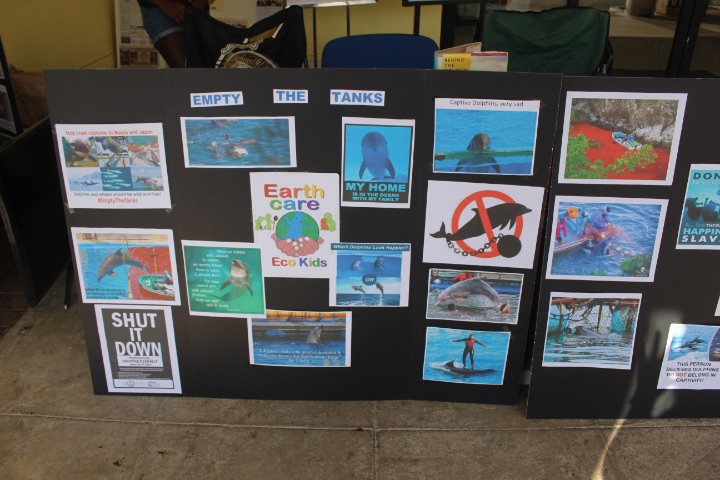 Cetaceans in captivity suffer from a wide range of issues such as medical ailments, fights with tank mates, stress and much more.


Orcas in captivity have much shorter life expectancies: In the wild, dolphins can live up to 40-50 years. The average life span of a captive-bred dolphin is only four years. Likewise with orcas, in the wild they can live upwards of 60-90 years. That lifespan is cut drastically for orcas living in marine parks.
The captivity industry is linked to the annual dolphin slaughters in Taiji, Japan. Taiji, Japan is ground zero for the trade of captive dolphins.
The demand from the captivity industry has resulted in the brutal captures of wild orcas and belugas in Russia. Over 100 animals that were illegally caught in 2018, have been held in small pens in Russia known as "the whale jail".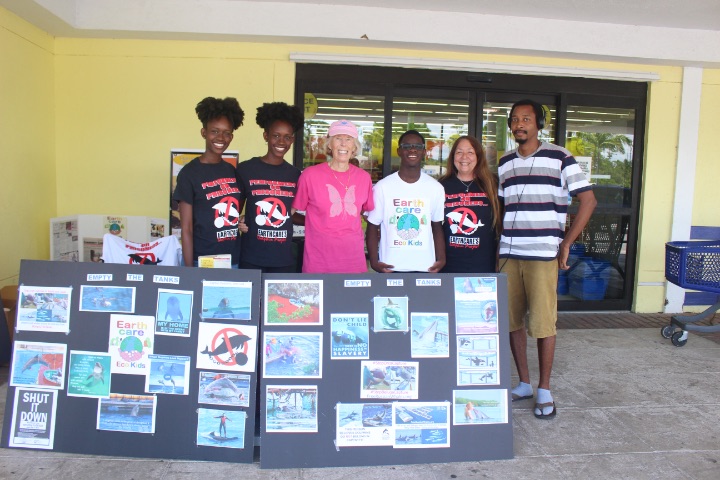 "There is no need to imprison these sentient animals for entertainment and monetary reasons. The future for our world should be in eco-tourism. We should be teaching people of all ages to respect wildlife and the wild spaces they come from. Swimming with a captive dolphin that is performing a forced behavior due to food deprivation is not teaching respect – it is teaching dominance and disrespect."

- Rachel Carbary, Executive Director of Empty the Tanks

Empty the Tanks Worldwide is an event hosted by the 501(c)3 non-profit, Empty the Tanks. The aim of these global events is to educate the public about the truths behind supporting marine parks that house dolphins and whales. These are family friendly events with many children attending with their parents.

2019 locations include: U.S., Canada, South Africa, Australia, Mexico, Germany, China, Japan, Spain, Russia, Ukraine, The Bahamas and many more.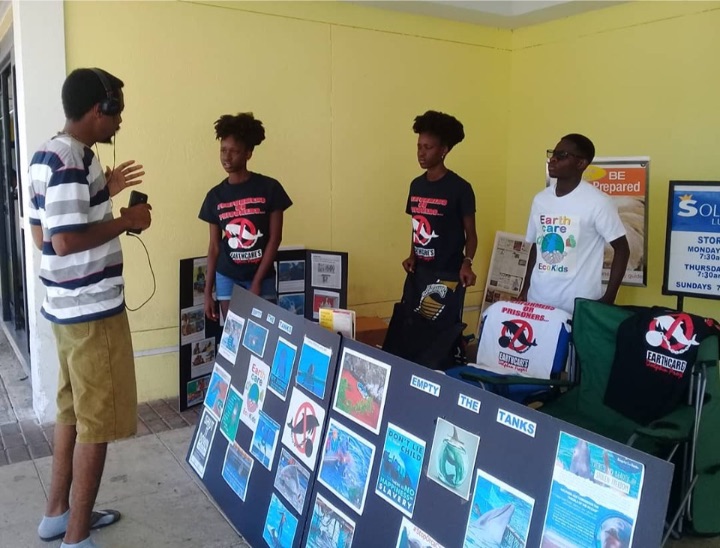 Empty the Tanks was founded by Rachel Carbary after witnessing the horrific dolphin slaughters that occur annually in Taiji, Japan. Empty the Tanks is an organization focused on ending dolphin & whale captivity, while also promoting the health of our oceans. We work around the world to create awareness for the issue of cetacean captivity. We also do educational programs for students and families. We talk to them about ocean conservation, single use plastic, marine debris, reef safe sunscreen and captivity. Our goal is to create a world without cetacean captivity and a world with healthy oceans.



www.emptythetanks.org

EARTHCARE is appealing to the public for any donations that could help us to continue our work with youth. Due to the current economic climate we have been unable to secure any grant funding for several years and we are working on air right now. Our website is: https://www.earthcare.online/

Our Facebook page is https://www.facebook.com/groups/EARTHCARE/. You can contact us via Twitter @GailLWoon. The email contact for EARTHCARE is: earthcare.bahamas@yahoo.com.




© Copyright 2019 by thebahamasweekly.com -