From:TheBahamasWeekly.com


Community
Exceptional Scholars Honoured at COB Graduation Awards Ceremony
By The College of The Bahamas Office of Communication
May 26, 2011 - 11:14:36 AM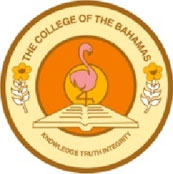 The College Of The Bahamas
Office of Communication
Nassau, Bahamas – Pearl Akibon, is certain that divine intervention coupled with a strong will to succeed caused her to achieve the top awards for the School of Nursing and Allied Health Professions – the School of Nursing Award for Academic Excellence and the Bachelor of Science in Nursing Award. Graduating this May with Distinction in the Bachelor of Science degree in Nursing, Pearl was among dozens of graduands who strode across the stage of The College's Performing Arts Centre on Tuesday May 24th to accept their academic awards to the glowing admiration of family, friends, fellow scholars and faculty.


While it was a day to honour excellence, for Pearl, it was also confirmation of her lofty Nursing aspirations.

"God was my major focus and secondly my parents were there for me," she said as throngs of excited people congregated in the main foyer of The College after the Awards Ceremony. "I was thinking about the end result and I knew what I wanted to be in the future and it made me aspire for more."

Nigerians, the Akibon family turned out in full force to support Peal who will be among hundreds of graduates attending the 34th Commencement scheduled for Thursday, May 26th at Bahamas Faith Ministries at 10:00a.m.

"I am looking forward to opening my own nursing school in Nigeria and today I am very much excited and overwhelmed," added Pearl.


On Tuesday, more than 30 candidates for graduation accepted awards for a variety of exceptional academic and leadership accomplishments in the schools of Business; English Studies, Education; Chemistry Environmental and Life Sciences; Communication and Creative Arts; Mathematics, Physics and Technology; Nursing and Allied Health Services and Social Sciences in addition to the Culinary and Hospitality Management Institute. The awards were courtesy of a long list of donors including the Bahamas Institute of Chartered Accountants; the Primary Principals Association; the Nurses Association of the Commonwealth of The Bahamas and Popopstudios.

Some graduands also received gold-coloured distinction cords signifying their attainment of cumulative grade point averages [GPAs] of more than 3.51. Beaming with pride, many of them credited loyal family members, friends, mentors and sheer determination and perseverance for their high achievements.

Aspiring educator and athlete Collette B. Pickstock, was among them. She was honoured with the Scholar-Athlete Award for maintaining at least a 3.00 GPA while being a member of The College's varsity team and exhibiting outstanding leadership and mentorship qualities. The award was sponsored by the family of the late Arlene Albury, former director of Student Activities at The College of The Bahamas.


"With my being involved in track and field and academic responsibilities while being on a grant from the Ministry of Education, it took a lot of work, but I was able to balance it. It took a lot of hard work, sacrifice and dedication," Collette said.

A member of track and field varsity team, Collette earned a Bachelor of Education, Secondary Certification: History/Geography degree.

"I'm looking forward to working along with the athletic groups in the schools and working with the History and Geography curriculum and later getting my Masters and PhD degrees," she added.

College of The Bahamas alumnus, Mr. Raymond Wells, Deputy Director at the National Insurance Board and Vice President of Information Technology, delivered the keynote address and commended the graduands for pursuing higher learning during a period of economic instability.

College President Dr. Betsy V. Boze said the Graduation Awards Ceremony is a tradition that The College holds dear.

"This ceremony is about rewarding excellence and hard work. I say to all of the honourees, family, friends and supporters none of us can achieve our goals alone. We all have support systems and we need and appreciate that support as the stimulus for our success," she said.

A time-honoured tradition and one which launched graduation activities at The College this year, the Awards Ceremony is a forum to celebrate excellence among the Commencement Class. Graduation activities are being held under the theme: "Overcoming Challenges, Embracing Opportunities."


© Copyright 2011 by thebahamasweekly.com -