Last Updated:

Feb 27, 2018 - 3:58:11 PM
---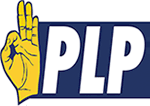 Today we salute Effie Walkes on her 94th birthday. We are glad you are here among us. We remember on this your special day all the many things which you have done for our party and our country.

You were a champion for the rights of women. You were the champion for the rights of the majority and for all Bahamians.

You were there when Black Tuesday was planned and executed. We were there on 10th January 1967.

We appreciate you and your wise counsel.

Happy birthday. We wish you many, many more. Blessings.







© Copyright 2018 by thebahamasweekly.com

Top of Page