From:TheBahamasWeekly.com


Bahamas Junkanoo Carnival
Bahamas Junkanoo Carnival gets underway in Nassau
By The Bahamas Weekly News Team
May 8, 2015 - 2:29:44 PM



Bahamas Junkanoo Carnival got underway last night in Nassau, as thousands turned out to the opening ceremony dubbed Junkamania. Performances were given by Visage with Alison Hinds, Skinny Fabulous and Julien Believe.

There were three other stages ( Rake 'n Scrape; Bahamia; and Junkanoo) with many other performers.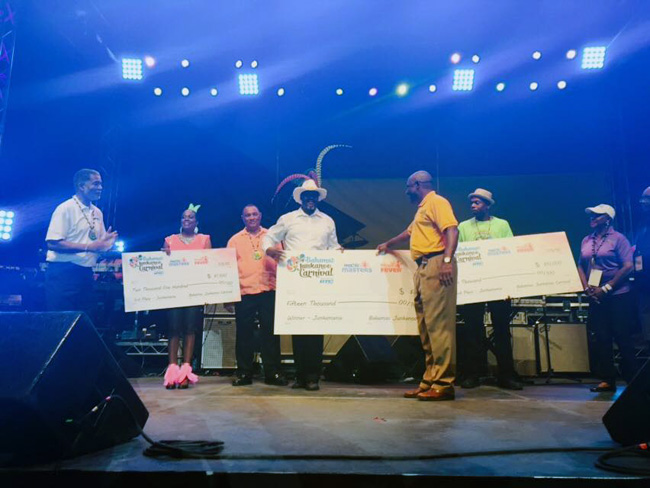 Winners of Junkamania


Congratulations to the winners of the first ever Junkamania:

1. Ambassa - $15,000 cash prize
2. Fiesta Fun Group - $10,000 cash prize
3. Jane Doh and the Royals - $7,500 cash prize

Tonight at 8pm the Music Masters top ten finalists will compete for the $20,000 cash prize at Clifford Park. Special performances by Baha Men and Machel Montano along with one of Haiti's top music groups.









© Copyright 2015 by thebahamasweekly.com -