Last Updated:

Feb 6, 2017 - 2:32:04 PM
---
Hundreds fly in for premier gospel concert May 2nd - May 5th

Nassau, Bahamas Paradise Island – Hundreds are attending the Radio One's annual One Love Getaway in Nassau, Bahamas from May 2 to May 5 at the Atlantis Resort, with scores of stars in the gospel music world set to headline the event.

The One Love Gospel franchise is the premier and largest gospel event that brings together the biggest and brightest personalities from the gospel world for an inspirational and uplifting experience that transcends souls. The event is expected to be a boon to the country's religious tourism market and assists The Bahamas' efforts to be the lead destination for such events going forward.

For the past 8 years, the One Love Cruise enjoyed unprecedented growth and consistently delivered strong attendance numbers. Inspiration Format Director Elroy Smith said Radio One wanted to bring the One Love Cruise experience to land for 2013, with The Bahamas seen as the ideal location.

"The Bahamas is a huge destination for Americans and when we announced we were coming to Nassau the phone lines went 'bananas' and the response is still crazy to this very day," said Smith. "The Bahamas is such an endearing island to many of us. We feel safe, it's such a beautiful island and we know so many people there love the Lord and love this type of entertainment.



"When we invite these starts, there's never a hesitation and we are excited to bring this level of star studded artists to The Bahamas."

Local packages have been assembled giving Bahamian residents the opportunity to attend an entire day of events ranging from gospel jazz, hip-hop and general concerts to comedy shows and seminars.

It's all a part of Radio One's ultimate goal to make the One Love Get Away the best inspirational experience for all attendees. The concert is expected to welcome artists such as Mary Mary, Shirley Caesar, Rance Allen Group, James Fortune, Israel Houghton, Tamela Mann, Earnest Pugh, Fred Hammond And The United Tenors, Mighty Clouds Of Joy, Tye Tribett, Jessica Reedy, Lecrae, Vashawn Mitchell, Kurt Carr, Jonathan Mcreynolds, Micah Stampley, Canton Jones, Andy Minon And Jackiem Joyner Come Together For The "One Love Get Away" Presented By Radio One Inc.

Along with the "A" list entertainment, the One Love Getaway will feature inspirational workshops, seminars for singles and couples, bible study classes and will feature the" World's Largest Wedding Vow Renewal Ceremony". Nationally syndicated radio personalities, Yolanda Adams and CoCo Brother will assist as ambassadors and hosts for the weekend.



The One Love Get Away will also feature a special worship service with Pastor Paula White and a guest appearance by Donnie McClurkin. Nassau's very own Bishop Neil Ellis will deliver an inspiring closing worship message on Sunday. This is a must attend event for gospel enthusiasts.

For more information about the One Love Gospel Getaway, please visit www.onelovegetaway.com. Like us at www.facebook.com/R1GospelCruise, follow on twitter.com/R1GospelGetaway and use the Twitter/Instagram hashtag #onelove

Tickets to the One Love Get Away are available at the Atlantis Box Office.

About Radio One:

Radio One, Inc. (http://www.radio-one.com) is a diversified media company that primarily targets African-American and urban consumers. The Company is one of the nation's largest radio broadcasting companies, currently owning or operating 54 broadcast stations located in 16 urban markets in the United States. As a part of its core broadcasting business, Radio One operates syndicated programming including the Russ Parr Morning Show, the Yolanda Adams Morning Show, the Rickey Smiley Morning Show, CoCo Brother Live, CoCo Brother's "Spirit" program, Bishop T.D. Jakes' "Empowering Moments" and the Reverend Al Sharpton Show. The Company also owns a controlling interest in Reach Media, Inc. (http://www.blackamericaweb.com), owner of the Tom Joyner Morning Show and other businesses associated with Tom Joyner. Beyond its core radio broadcasting business, Radio One owns Interactive One (http://www.interactiveone.com), an online platform serving the African-American community through social content, news, information, and entertainment, which operates a number of branded sites, including News One, UrbanDaily, HelloBeautiful, Community Connect Inc. , an online social networking company, which operates a number of branded websites, including BlackPlanet, MiGente, and Asian Avenue. In addition, the Company owns a controlling interest in TV One, LLC, a cable/satellite network programming primarily to African-Americans.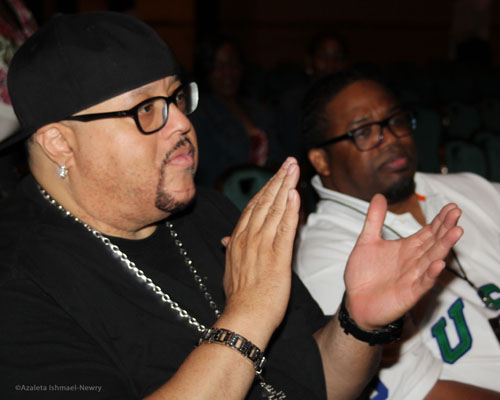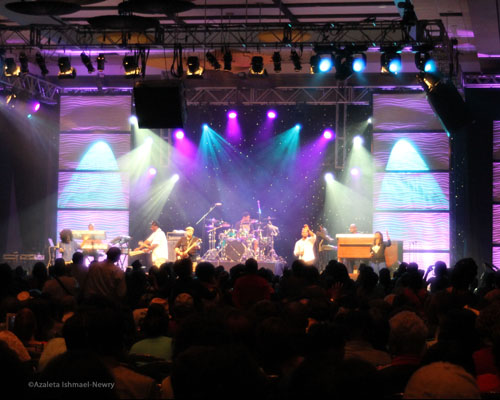 © Copyright 2013 by thebahamasweekly.com

Top of Page