From:TheBahamasWeekly.com


Bahamas Weather
Alert number #38 On Hurricane Irma
By Geoffrey Greene - Bahamas Department Of Meteorology
Sep 9, 2017 - 9:00:57 PM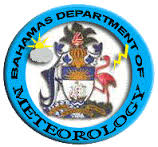 Alert Number Thirty Eight (#38) On Hurricane Irma Issued By The Bahamas Department Of Meteorology Saturday 9th September, 2017 At 9pm Edt.

Irma Continues To Lash Bimini And Andros With Its Outter Rainbands As It Remains Near The Northern Coast Of Cuba...

Hurricane Warnings Remain In Effect For Grand Bahama, Bimini And Andros.
A Hurricane Warning Means That Hurricane Conditions Are Affecting Or Can Affect The Aforementioned Areas Within 36 Hours.
At 8pm Edt, The Center Of Hurricane Irma Was Located Near Latitude 23.3 Degrees North And Longitude 80.8 Degrees West Or About 181 Miles Southwest Of South Bimini, 260 Miles Southwest Of West End Grand Bahama, 244 Southwest Of New Providence And 110 Miles Southeast Of Key West Florida
Irma Is Moving West-northwest At Near 7 Mph And A Northwest Motion Is Expected To Begin Tonight With A Turn Toward The North-northwest On Sunday. On The Forecast Track, The Core Of Irma Will Continue To Move Near The North Coast Of Cuba During The Next Few Hours And Should Be Near The Florida Keys Sunday Morning.the Hurricane Is Expected To Move Along Or Near The Southwest Coast Of Florida Sunday Afternoon.
Maximum Sustained Winds Are Near 120 Miles Per Hour With Higher Gusts. Irma Is A Category Three (3) Hurricane On The Saffir-simpson Hurricane Wind Scale. Irma Is Forecast To Restrengthen Once It Moves Away From Cuba And Remain A Powerful Hurricane As It Approaches Florida.
Hurricane Force Winds Extend Outward Up To 70 Miles From The Center And Tropical Storm Force Winds Extend Outward Up To 195 Miles From The Center.
Tropical Storm Force Winds Are Presently Over Western Andros And Bimini And Will Spread Into West End And Freeport Grand Bahama By Mid-day Sunday.
Extensive Flooding Can Be Expected As Irma Is Forecast To Produce Rainfall Amounts Of 3 To 6 Inches Over Andros And Bimini.
The Combination Of Storm Surge And Large Waves Can Raise Water Levels By As Much As 3 To 6 Feet Above The Normal Tide. Residents Living Near The Coast Should Remain Vigilant Particularly Those Near The South Coast Of West End Grand Bahama And Bimini.
Small Craft Operators In The Northwest Bahamas Should Remain In Safe Harbour.
The Next Alert On Hurricane Irma Will Be Issued At 12am Sunday.
Issued By: Geoffrey Greene


© Copyright 2017 by thebahamasweekly.com -