From:TheBahamasWeekly.com


Bahamas Weather
Bahamas Aerodrome Forecast
By BAHAMAS METEOROLOGICAL DEPARTMENT
Aug 19, 2019 - 6:00:24 AM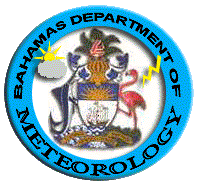 VALID FOR 12 HOURS FROM 1200 UTC MONDAY 19TH AUGUST 2019.
SPECIAL FEATURES: SFC TRF OVR AREA PRDCNG CNVECTV WX OVR BAH DRNG FCST PRD.
SIGNIFICANT WEATHER: OVER BAHAMAS: FEW/SCT 015/025 TCU/CB SCT/BKN 030/050 TOPS TO FL070
TCU/CB TOPS TO FL190/400
LOC IFR CONDS IN SCT SHRA/ISOL TSRA
MOD/SEV TURB INVOF TCU/CB=
FRZLVL: ~152
SUNRISE: 6:45 AM
SUNSET: 7:39 PM...
SEE attached FULL
Bahamas Aerodrome Forecast


© Copyright 2019 by thebahamasweekly.com -