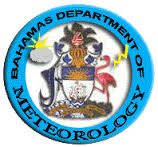 News Item On Hurricane Irma Issued By The Bahamas Department Of Meteorology Forecast Office Section, At 6am Friday 01st September 2017.

… Irma Holding Steady With 115-mph Winds …

At 5:00am Edt, The Center Of Hurricane Irma Was Located Near Latitude 18.2° North And Longitude 36.5° West Or About 840 Miles West-northwest Of The Cabo Verde Islands Or 1665 Miles East Of The Leeward Islands.

Hurricane Irma Is Moving Toward The West-northwest At 12 Mph. A Turn Toward The West Is Expected By Tonight, Followed By A Turn Toward The West-southwest On Saturday.

Maximum Sustained Winds Remain Near 115 Miles Per Hour (Mph) With Higher Gusts. Irma Is A Category 3 Hurricane On The Saffir-simpson Hurricane Wind Scale. Fluctuations In Strength, Up Or Down, Are Possible During The Next Few Days, But Irma Is Expected To Remain A Powerful Hurricane Through The Weekend.

The Next News Item Will Be Issued At Noon.

Prepared By Forecaster: Orson Nixon

01/09/2017 1000utc.