From:TheBahamasWeekly.com


Grand Bahama
Applications for Grand Bahama Summer Youth Employment Program Available Monday, June 20
By Ministry of Grand Bahama
Jun 16, 2016 - 1:03:20 AM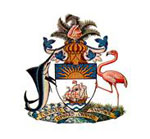 Freeport, Grand Bahama Island - This will serve as a general announcement for the Bahamas Government Summer Youth Program 2016.
Distribution of applications for the Ministry for Grand Bahama's SYEP will commence on Monday June 20th, 2016, in the Training Room, located on the ground floor of the C A Smith Government Complex; from 9:00 am –3:00pm only.
The deadline for return of applications is Wednesday June 22nd, 2016, at the Ministry for Grand Bahama.
The public is also advised that, the Bahamas Government Summer Youth Employment Program will operate in two phases:
First Phase: July 4th, 2106 – July 29th, 2016
Second Phase: August 1st, 2016- August 26th, 2016


© Copyright 2016 by thebahamasweekly.com -