From:TheBahamasWeekly.com


Grand Bahama
Memories Grand Bahama wins best overall at Culinary Fusion Expo
Nov 14, 2014 - 6:11:00 PM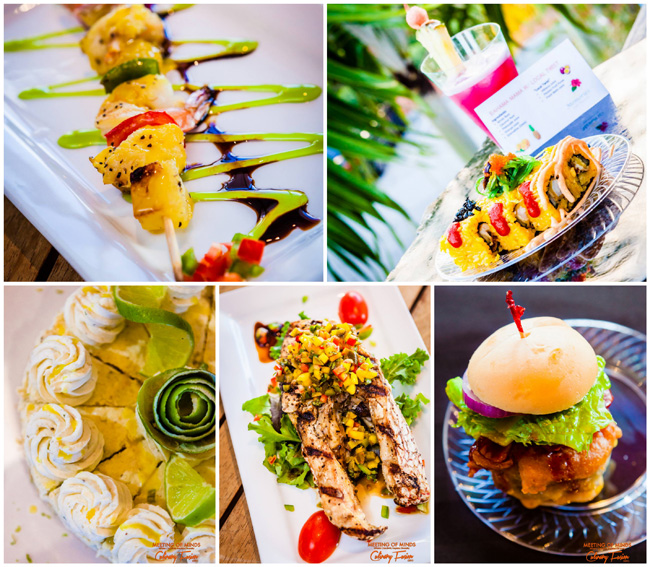 Meeting of Minds: Culinary Fusion Expo Held Nov 8th, 2014 @ Pelican Bay Hotel (Photography by Mango Tree Media)


Freeport, Bahamas - Over 500 attended the second annual Culinary Fusion Expo held at the Canal House, Pelican Bay Hotel in Grand Bahama. The event showed exponential growth with vendors and attendees this year. There were nothing but positive reviews.

For only a $40 entrance fee participants were able to nibble and sip all evening on the best tastes that Grand Bahama have to offer. Mojo's Restaurant came in from Nassau and it's anticipated that next year more vendors from the other Bahamian islands will come in for the event.

This year the event had electronic voting set up on computers and results of the of the PEOPLE CHOICE AWARDS were:

Best Overall - Memories Grand Bahama Beach & Casino Resort

Best Taste - MOJOS

Best Presentation - Memories Grand Bahama

Culinary Fusion Expo is the brain child of Sean Johnson II, who was delighted with the success of the event and expressed the following:

"Thank you to EVERYONE that was instrumental in making a vision of mine come together. The vendors really turned it up another level, and everyone I came into contact with spoke about how they didn't know the island had so much variety to offer, how they loved the presentation and personality of each vendor. They said the hospitality was second to none and mentioned how's its encouraged them to get out more and try new things."

Johnson went on to give special thanks you to the Pelican Bay Hotel, his
Meeting of Minds staff; visiting journalists from Florida and Canada: DigestMiami, Mary Casey Pinto, Canadian World Traveller, The Little Kitchen, Always Order Dessert by Alejandra Ramos;

Sponsors of the event were: M.O.V.E Marketing, BTC Everyday, Bristol Wines and Spirits, TheBahamasWeekly.com, Bahamas Ministry of Tourism Fly-Ins: & Bahamian Brewery & Beverages.

2014 Vendors were: Flying Flying Fish Modern Seafood, Red Beard's Pub, MOJO's Restaurant & Bar, Memories Grand Bahama Resort & Spa, Iries Grand Lucayan, The The Office Family Restaurant & Lounge, Entwined, Bahamian Brewery and Beverage, Upstairs Restaurant & Bar, Agave Lucaya, Chocolatess, Sabor, Garden Delite, Bootleg Chocolates, Bristol Wines, Churchill's Restaurant, Take The Cake Bakery, Decadent Delights Bahamas, Hello Cupcake, Gametime Lounge, FlyingHigh Fest, and Cayo Bahama.

See all the PHOTOS from the event HERE

SEE YOU AT MEETING OF MINDS: CULINARY FUSION EXPO 2015!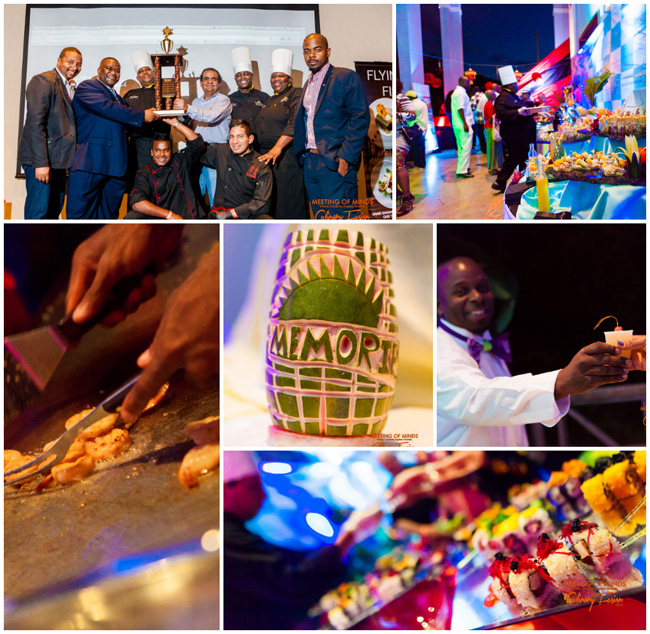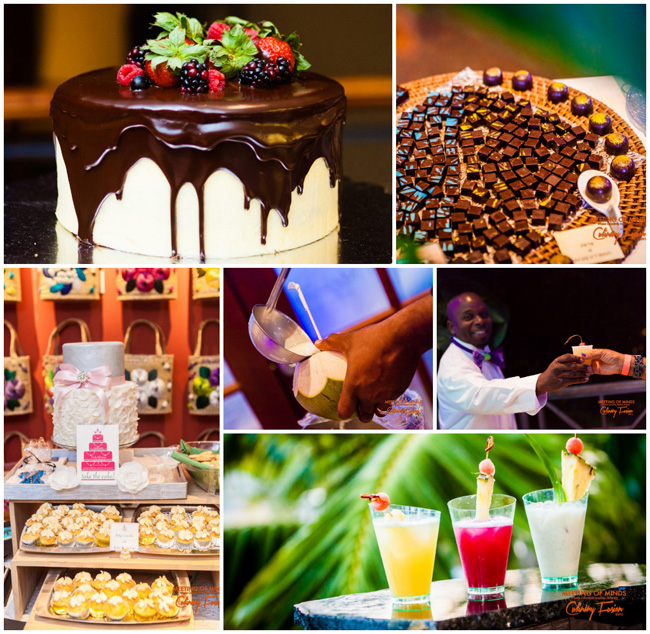 © Copyright 2014 by thebahamasweekly.com -