Freeport, Bahamas - Small businesses in the wedding industry are banding together in an effort to raise standards, encourage certification, as well as, to promote and market Grand Bahama Island as the premier wedding destination in the region.
The Grand Bahama Island Bridal Association was recently launched under the auspices of the Bahamas Bridal Association, which is the only wedding association endorsed by The Bahamas Ministry of Tourism.
"It is indeed with great pleasure that The Bahamas Ministry of Tourism applauds Grand Bahama top wedding professionals as they forge the way forward for bridal industry partners by forming an organization such as GBIBA who will, no doubt, not only set the pace in adhering to and maintaining best practices while servicing engaged couples, their family and friends, but who will also create the kind of delightful experiences which will make them and their special guests repeat visitors to our shores" stated Freda Madrisotti, Director of Romance for The Islands of The Bahamas.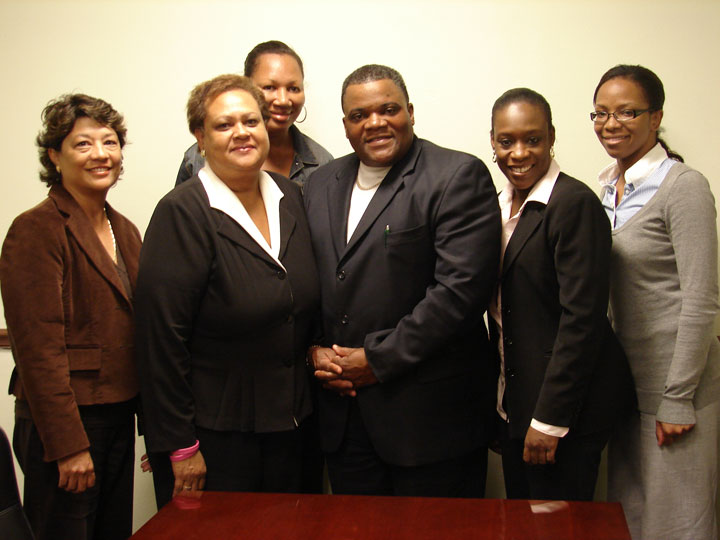 "The Grand Bahama Island Bridal Association has been in the making for the past several years. We are pleased that persons have stepped forward to assume leadership positions in an effort to bring together wedding vendors to focus on increasing business by advertising, educating, training, hosting seminars, trade shows and putting in motion many planned initiatives in order to move this industry forward', said Janet Albury President of the Association. Also serving on the Board are Liselle Harris - Vice President, Davina Rutherford - Treasurer, Sherilyn Cooper - Secretary, Bishop Joseph Hall - Chaplain, Rosalyn Pinder - Ministry of Tourism, Tara Dorsette - Attorney.
Albury also admonished persons who practice the 'copy-cat' syndrome and encouraged all vendors to tap into their own creativity in order to provide 'signature' products or style of service for their companies, one that is marketable and distinguishes them from similar types of businesses.
Anna Fox, the Immediate Past President of the Bahamas Bridal Association addressed the group on behalf of the current Executive and extended congratulations to the Executive team and members of the GBI Chapter on their accomplishment. "As the business of brides is constantly changing, I cannot stress enough how important it is for the growth of the Chapter to ensure that your Consultant members become certified Wedding Planners and meet the requirements set by the GBIBA in order to uphold Industry Standards. I encourage Consultant and Vendor members to have their own specific "Brand" which sets them apart and adapt to the changing economic climate in order to remain competitive as well as to stay abreast of changes in the wedding industry by engaging in local and international seminars and workshops", said Anna Fox.
For the past several years, persons eager to start a new career or to supplement their income, has been certified and designated as Certified Wedding Specialists by completing the Weddings Beautiful Bahamas [Worldwide] or ABC wedding planning courses. Thus far, Grand Bahama Island boasts having some 17 certified wedding planners, known to the Association, with several persons currently enrolled to become certified later this year. This niche market is handsomely represented by experts in this field , infusing the best of The Bahamas.