From:TheBahamasWeekly.com


Grand Bahama
Grand Bahama Power offers customers enhanced, secure online services
By Grand Bahama Power Company
May 17, 2018 - 9:44:23 AM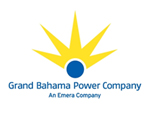 Freeport, Grand Bahama - Grand Bahama Power Company (GBPC) has redeveloped and refined its online presence to offer customers a more streamlined and efficient web-based service.

Launched on May 1, the Company's revamped site brings a new look, increased user-friendliness, intuitive design and enhanced security.

Dominique Pinder, GBPC's customers service manager shared her perspectives, "As the island's utility, GBPC is committed to providing innovative solutions that enhances our customers' experience. For many years we have provided customers with the convenience of online service options to access their account information and pay their electricity bill. Today, our website offers an improved, efficient and secure experience for our customers."

GBPC has evolved its online services as enhanced technologies are introduced, including a new payment portal for customers who pay their bills online. Improvements include a swifter bill payment process, immediate credit to accounts when payments are made, and multiple account capability.

Zevargo Cox, Director of IT, explained that the website which was developed by local web designers, is a major improvement in the company's web presence. Through various discovery workshops, GBPC used consumer journey mapping to chart the ideal course for customers. This was done by identifying key touch points based on customer feedback to develop the ideal experience. The goal was to make frequently used customer service functions more easily accessible than ever before to customers.

"I know that many of our customers use our e-billing service to pay their bills," stated Cox. " We set out to find an interface that would make the process faster and easier by facilitating immediate processing of online payments." He further stated that "with customers now being able to view bills and balances in real time, there's never been a better time to sign up for GBPC's e-billing."

Access GBPC's new website at www.gb-power.com.




© Copyright 2018 by thebahamasweekly.com -