From:TheBahamasWeekly.com


Grand Bahama
Beauty Queens of Grand Bahama on parade at Junkanoo Summer Festival
By The Bahamas Weekly News Team
Aug 12, 2009 - 5:52:48 AM




Freeport, Grand Bahama Island - On August 8th, amidst the buzz of The Bahamas playing host to this year's Miss Universe Pageant, and on the final day of Junkanoo Summer Festival along the street at Taino Beach.

A massive crowd hugged the street, many unable to see the queens as they modeled outfits, gowns and swimwear from local clothing stores (UNEXSO, Elite Loft, Traffic, Bandolera, Animale, Besheva Eve, Whites Etc., Patrice, After Seven) and paraded in front of the crowd to rousing cheers and applause.

After the show the queens came up on stage and before they could leave, Bahamian recording artist, Avvy started his set, enjoying the company of the beautiful ladies.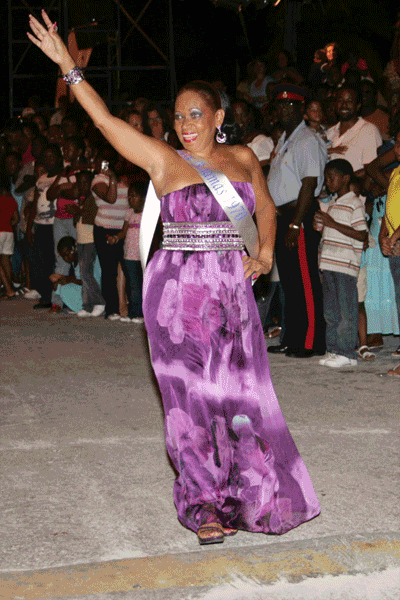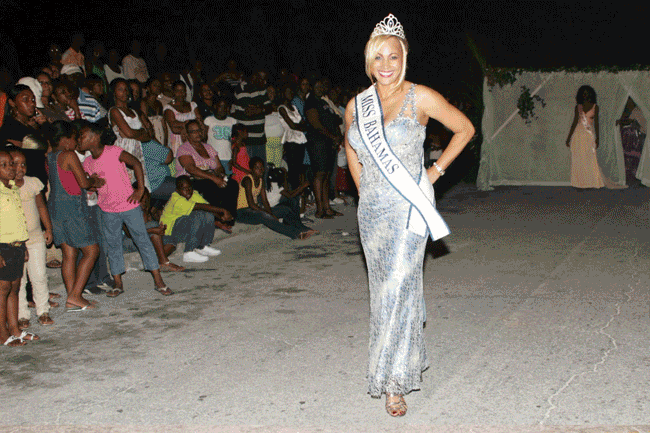 The beauty queens of Grand Bahama that participated in the fashion show and parade are as follows:
Miss World Bahamas 2003 Shantal Hall
Miss Grand Bahama 1994 Donna Gray
Miss Grand Bahama 2009 Garelle Hudson
Princess of the World 2006 Rickel Munnings
International Face Model Peandra Knowles
Princess Inter 2005 Rayne Armbrister
Miss Lucaya 2009 Shandria Moss
Miss Earth Bahamas 2007 Sharon Rolle
Miss World Bahamas 1998: Letesha Lord
Miss Bahamas 1978: Lolita Armbrister
Miss Bahamas 1999 Mikala Moss
Miss Talented Grand Bahama Raquel Oliver
Junior Miss Caribbean, young Eden
Miss East End. Antonia Carey
Miss Lucaya: 2009 Shandria Moss
Miss Grand Bahama 1992: Patra Major
Miss Northern Bahamas: 1996 Van Pinder
Junkanoo Summer Festival is an annual weekly summer event held on the island, organized and sponsored by the Ministry of Tourism.


© Copyright 2009 by thebahamasweekly.com -