From:TheBahamasWeekly.com


Grand Bahama
(Photos) One of the largest cargo planes in the world, Anatov 124-100 stops in Grand Bahama
By The Bahamas Weekly News Team
Apr 27, 2012 - 4:10:46 AM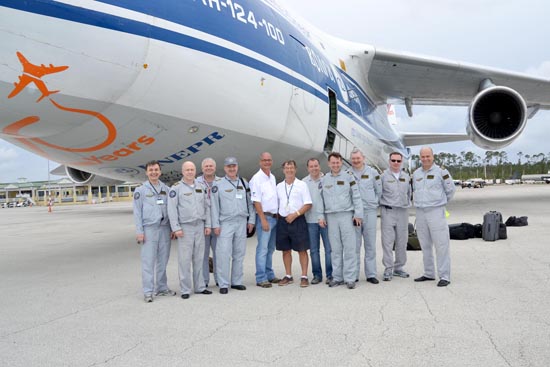 Freeport, Bahamas - April 21st, 2012 one of the largest cargo planes in the world, the Antonov 124-100 dropped in to Grand Bahama to pick up 2 ship propellers being stored at the Grand Bahama Shipyard en route to deliver them to Italy. The Bahamas Weekly is pleased to provide photos from veteran photographer, Derek Carroll.

According to Wikipedia: The Antonov An-124 Ruslan (Ukrainian: Антонов Ан-124 «Руслан») (NATO reporting name: Condor) is a strategic airlift jet aircraft. It was designed by the Ukrainian SSR's Antonov design bureau, then part of the Soviet Union. It is the world's largest ever serially-manufactured cargo airplane and world's second largest operating cargo aircraft. During development it was known as Izdeliye 400 in house, and An-40 in the West. First flown in 1982, civil certification was issued on 30 December 1992. Over forty are in service (26 civilian models with airlines and 10 firm orders as of August 2006) and 20 were in commercial use in 1998 in Ukraine, Russia, the United Arab Emirates and Libya.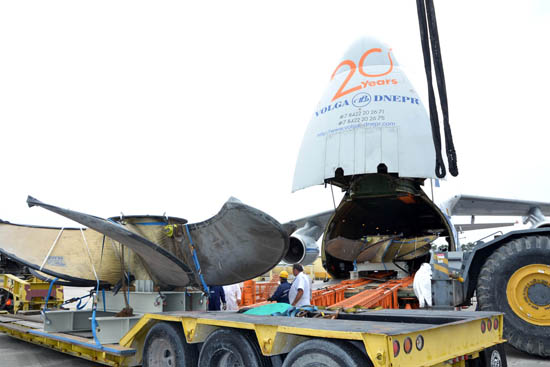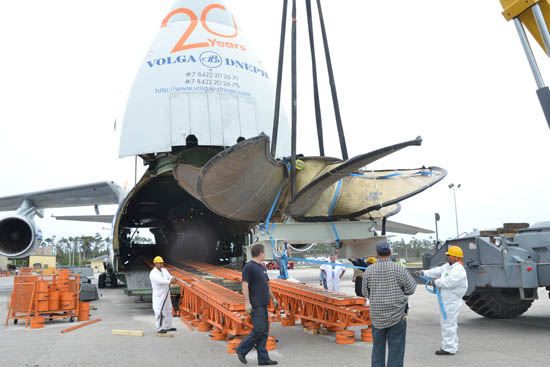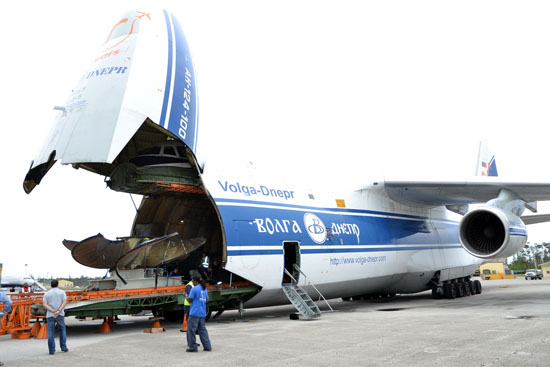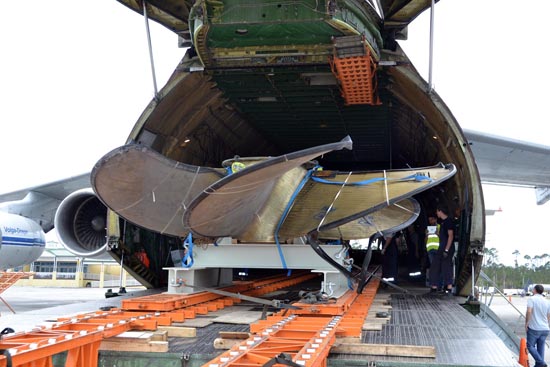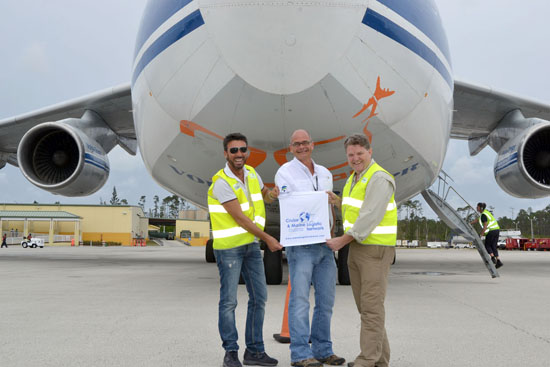 © Copyright 2012 by thebahamasweekly.com -