From:TheBahamasWeekly.com


Grand Bahama Labyrinth
Grand Bahama Labyrinth to host Healing and Peace Walk for Japan's victims
Mar 19, 2011 - 6:56:45 AM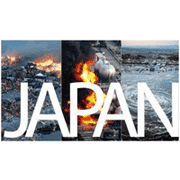 Freeport, The Bahamas -

Last Friday afternoon, Japan suffered an 8.9 earthquake followed by a devastating tsunami. Several thousand people were reported dead, tens of thousands missing and the threat continued with at least one nuclear power plant in danger of a meltdown.



In reaction to the Earthquake and Tsunami in Japan, Veriditas, the World Labyrinth Organisation is implementing the Global Healing Response (G.H.R.).

G.H.R. is an international effort through which countless Labyrinths are made available worldwide for people to walk in heartfelt response to the great needs of the people and the planet, in the wake of catastrophic disasters.

The power of many walking together in prayerful meditation, with loving intention and energy, will certainly be impactful in the healing of the beautiful Souls and the Earth in that painfully battered part of the World.

The first day of Spring, or Spring Equinox, has been chosen for the Global Healing Response Walk for Japan and the Japanese people. Appropriately, with the arrival of Spring, earth energies are fresh, new and creative.

We, on Grand Bahama Island will be participating in this important Global event, with a simple ceremony and facilitated Walk on our Grand Bahama Labyrinth in the Garden of the Groves at 9.00a.m.on

Sunday, March 20t

h 2011. Everyone is welcome.

There are no personal requirements; only loving intent.

We each possess the ability to channel and send love and healing energy to afar; when combined with hundreds of others this becomes a powerful force which can set the stage for positive Global transformation and peace.

Sunday morning's Labyrinth Prayer Walk in the Garden of the Groves will be led by Barbara Chester, Veriditas trained Labyrinth facilitator and founder of the Grand Bahama Labyrinth.

'Never underestimate the power of the labyrinth AND unified healing energy! 'Ellen Bintz Meuch,

Because the pain and struggles will continue in Japan, everyone is invited to walk the Labyrinth any time during the Open hours of the Gardens.

Entry to the Garden of the Groves is free to members. A small Garden entry charge is made for non-members. Tel: Park Entry 274 7778 for information.

Garden entry charge will be waived for the 9.00a.m.Sunday Morning Prayer walk.


© Copyright 2011 by thebahamasweekly.com -