From:TheBahamasWeekly.com


Opinions
Youri Kemp: President Trump's 'shithole' comments unfortunately deserve follow up
By Youri Kemp
Jan 12, 2018 - 7:18:39 PM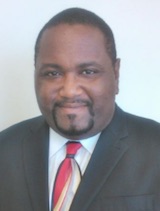 In a bi-partisan meeting with Democrat and Republican lawmakers on immigration and particularly on the Deferred Action for Childhood Arrivals (DACA) portion of the immigration reform package, in an unprecedented show of extreme ignorance and crassness, the president of the USA, Donald Trump, referred to Haiti, El Salvador and African countries as "shitholes."

No further comment necessary, but I will comment anyway. I will because the overt stupidity of such a statement, particularly a statement made in the presence of Democrat and Republican lawmakers, shows how off the rails and loose with his mouth President Trump is.

For me personally, I cry foul on such comments. As everyone should. The president, or any world leader, should not be using such language in the open and especially not disparaging other countries, no matter how he or the grouping may feel about the issue.

This isn't the first time President Trump has made disparaging, crass and insulting remarks about persons from developing countries. He once referred to persons from Haiti as all having AIDS when discussing similar issues on immigration reform, something the White House denies.

Clearly President Trump is not one to mince words, but one would hope that he will decide to mince his words in the future because the remarks gives us reason to wonder on so many things, particularly if comments like this are used frequently in his regular circles! It looks like it to me, and at this time one congressional aide decided to break ranks and call him out on it — someone who may not have known that this is what "we" say behind supposedly closed doors!

Someone on my Facebook feed pointed to the fact that we shouldn't be hypocrites on the matter, particularly when we ourselves have used language to describe lesser developed, war-torn countries like some in Latin America, Asia and Africa. I agree. I'm guilty too. Recently with regard to North Korea and the death of American prisoner, Otto Warmbier, I suggested why would anyone want to visit a "place" like North Korea in the first place?

At other times I referred to those countries and Haiti in particular in similar fashion, not in a racist or prejudicial way, but because it was a way to express the magnitude of the problems these countries face: Problems which are very, very severe and we should not forget that. War-torn, economically desolate, political unstable and socially corrupted: To the point that one would wonder if turnarounds would ever happen for some of these countries.

The difference is I'm not the president of the USA, and perhaps would never utter my private concerns in the public and in a public setting. But still offensive for me to use them as it is for him a hundred times over!

Also, for Haiti and Africa, I'm of African descent and can trace one of my ancestors back to Haiti. Which may give me more of a licence to think about issues like that very liberally, particularly when we have been sold by those same African slave traders in West Africa to boot; and Haiti was always a little violent internally post-revolution and liberation from France. At least the Ghana and Benin governments have made formal, public apologies for their countries' role in the slave trade to the ancestors of slaves!

But, we're here in the "New World" now, and for the most part we have to deal with President Trump, at least.

What's so startling is that President Trump could have used a multiplicity of words and phrases to describe how he felt about migrants from those countries and those countries themselves, which would have worked out to the same effect. He could have said a lot of things other than "shithole", for sure.

But my reckoning is that he did not want to say anything different from "shithole", he wanted to make his point, no matter how crass, insulting, demeaning, dispiriting and abrasive it was, clear in every single word that he uttered.

Trump was, and still is, a businessman. Corporate language at the top level isn't exactly nice, one would imagine and as I have experienced. For myself in particular, I never knew a financial director who didn't have a penchant for "colourful" words and phrases. I guess it's something about the job that encourages them to get their words out as clearly as they can in a shortest space of time that they can? Who knows? But, then again, President Trump is not a corporate CEO any longer; he is the president of the USA.

Things you say, in private or semi-public, will be magnified ten times over once you have the microscope of the media behind what you do and say at every step of the way. Your life is not yours anymore, and your prejudices, beliefs, misconceptions and misgivings should be checked at the door. If you have not learned this very simple rule, then you are what observers say you are: unfit to hold office, as your personality traits, lack of awareness and general lack of empathy show through your words more than your actions ever could in this politically correct era we are living in.

Do you want to know what's also startling? At that same bi-partisan meeting a deal was struck on the very same immigration reform legislation and particularly for DACA that everyone was coveting.

Not only that, President Trump, during his campaign for president, donated $20 million dollars to Haiti after Hurricane Matthew, no other candidate did; was critical of US and European involvement in Haiti after the earthquake, in addition to pointing our historical neglect; and was particularly critical of the Clinton Foundation's work with respect to their clean-up effort post 2010 Haiti earthquake, which is one of the factors he has used to encourage the Federal Bureau of Investigation to launch investigations into the Clinton Foundation, among other things, two weeks ago.

But, comments like "shithole countries" have washed away all of that. As it should. You know why? Because anyone that crazy to make those comments in front of political enemies deserve what they get. Anyone who says that who has any dependence, affiliation or network with those who you are disparaging, deserves what they get.

In a world like this, it's what you say that impresses more. It's not so much what you have done, pledged or set in motion to do.

People may "see" efforts being done, but they will always remember and meditate on how you made them "feel." No amount of aid money, good words, investments or goodwill can change that.

Without question, President Trump is flirting with a one-term presidency, at the very best! Maybe that's what he wants? Maybe he may want out of this? Who knows? But I find it difficult, even at this early stage, for him to campaign effectively with these over him — even if other presidents have done much, much worse than what he has said.


Disclaimer: The views expressed here are solely those of the author in his/her private capacity and do not in any way represent the views of TheBahamasWeekly.com


© Copyright 2018 by thebahamasweekly.com -