From:TheBahamasWeekly.com


International
Bahamas' Attorney General becomes Honorary Member of Alpha Kappa Alpha Sorority, Inc.
By Phylicia Laramore
Aug 14, 2014 - 5:52:56 PM




On 16th July, 2014, members of the Eta Psi Omega Chapter (New Providence) basked in total pride as Attorney General; Senator Allyson Maynard Gibson was inducted as an Honorary Member of Alpha Kappa Alpha Sorority, Inc. at the 66th Alpha Kappa Alpha Boule in Charlotte, North Carolina.

As honorary membership is the Sorority's highest honor it was a sense of happy and honor for Bahamians to watch as another Bahamian received such prestige.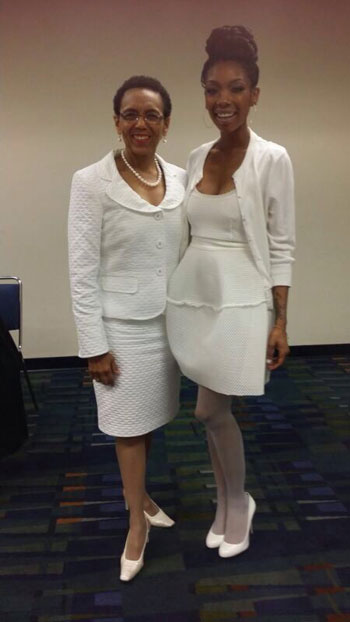 Alpha Kappa Alpha was founded in 1908 on the Howard University Campus. Honorary Members include luminaries such as our very own Cheryl Albury and Dr. Keva Bethel, Mrs. Rosa Parks, Dr. Maya Angelou, Mrs. Coretta Scott King, and Ms. Ella Fitzgerald.

Her daughter Zoe who is also a member of Alpha Kappa Alpha Sorority, Inc. shared her sentiments on this occasion, "The day I found out that my mother was going to be honored as an honorary member of my sorority, Alpha Kappa Alpha, I was ecstatic. It took me back to a place where I remember learning what it took to become a member of this illustrious organization and further what it took to be bestowed with such an honour. As I sat in the front row and watched my mother being inducted I knew that Alpha Kappa Alpha had chosen the right person. I know that my mother will uphold the
values of Alpha Kappa Alpha and do all she can to continuing being of service to all
mankind."

Senator Maynard Gibson is a past president of both the International Women's Forum (IWF) AND THE Leadership Foundation of the IWF. As she has been honored for her outstanding contributions to women's leadership, being inducted as an honorary member she said that she is grateful for and humbled by the honor and that with God's help she intends to continue to uphold the principles and tenets of the Alpha Kappa Alpha Sorority, Inc.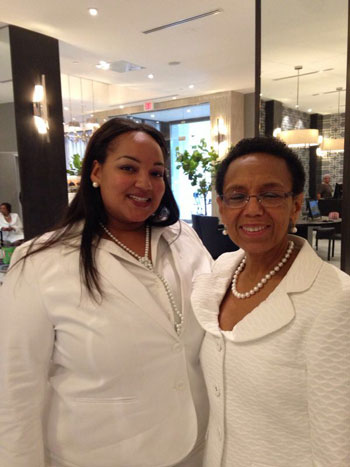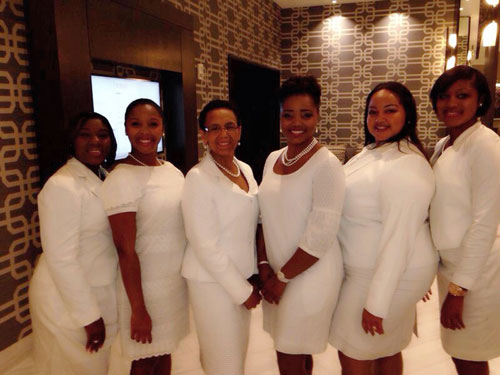 © Copyright 2014 by thebahamasweekly.com -