Last Updated:

Feb 6, 2017 - 2:32:04 PM
---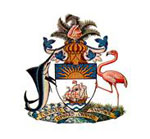 New York, NY - Under the Patronage of Dr. Rhonda Chipman-Johnson, Consul General of the Commonwealth of The Bahamas in New York, and in cooperation with The Bahamian American Cultural Society, an "Evening of Popular Classical Music" will be held on 8 September at 7:00 p.m. at Central Presbyterian Church to commemorate the tenth year of the 9/11 tragedy. This prestigious concert will benefit the 9/11 First Responders and their families.

This event is the brainchild of Franz Hepburn and Jack Foley, a London-based operatic vocal duo, who will feature prominently during the evening. Other talents will include Bahamians JoAnn DeVeaux-Callender, Soprano and Lee Callender, Pianist, as well as Bahamian-American Jasmine Thomas, guest Soprano.

Nassau-born Franz Hepburn, a Bass-baritone, started his formal music training with the piano at the tender age of seven, and secured his academic training up to a Master's Degree in various business disciplines at institutions in Nassau, Canada and England. He later made his operatic debut in the world premiere of Our Boys, the first Bahamian opera by Cleophas Adderley with the Juilliard School of Music Orchestra in 1987. A composer in his own right, many of Franz's works have been performed by soloists and choirs in The Bahamas, the Caribbean, North America and Europe.

Jack Foley, British Tenor, studied music theory and opera at Morley College in London. Jack has appeared with the Royal Opera, Covent Garden in a diverse range of operas. Foley and Hepburn met while studying on the Opera Course at Morley College ten years ago. Their repertoire can be defined as popular classical music, but Jack and Franz's main mission is to inspire and encourage people through music, and to use their voices to help others.

Additional information on thi

s event can be found at:

http://www.bahamasny.net/ currentevents

or at telephone number: 212-421-6420.





© Copyright 2011 by thebahamasweekly.com

Top of Page