From:TheBahamasWeekly.com


International
Civil Society Bahamas (CSB) Represented at the Bahamian-American Association in New York City, USA
By Anthony Hamilton
Jul 24, 2015 - 11:47:05 AM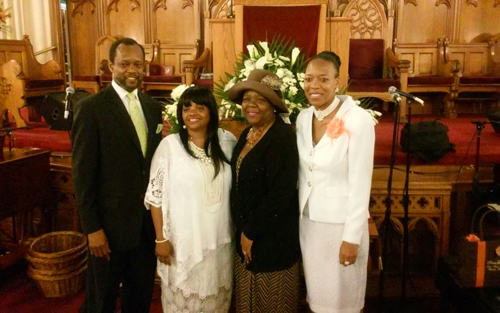 President of Civil Society Bahamas (CSB), Mr. Anthony Hamilton recently visited with the Bahamian-American Association Inc. (BAAI), formally Nassau Bahamas Association, Inc. while in New York City. The Association was established in 1912 by ten men of Bahamian ancestry who came together and formed an organization in hope of filling the needs for fellowship and community among Bahamian families in the New York area. The BAAI is committed to increasing a sense of Bahamian spirit and community in the Tri-State area and particularly, in Harlem where the Association is housed at The Bahamas House.Mr. Andrew Albury is the current president of the BAAI.

During the visit, Mr. Hamilton participated in several events involving Bahamians residing in the New York area, including the annual picnic sponsored jointly by The Bahamas Counsel General and the Bahamian-American Association to celebrate Bahamian Independence and The Convent Avenue Baptist Church Woman's Day event featuring the Hon. J. Machelle Sweeting as a guest speaker. Judge Sweeting is a Civil Court Judge of the 10th Municipal Court District in Harlem, New York and is currently assigned to Manhattan Family Court. She is the first and only African-American woman jurist to preside in New York County Family Court since Jane Bolin was appointed to the bench in 1939. Further, it was discovered that Judge Sweeting is the first documented woman of Bahamian-American ancestry to be elected as a Judge in the United States of America. Judge Sweeting is the daughter of the Late Mr. William Sweeting, formally of Deep Creek, South Andros, Bahamas and Mrs. Mary J. Sweeting.

The executive officers of Civil Society Bahamas are Anthony Hamilton - President, A. Leonard Archer - Vice President, Cyprian Gibson - Secretary, Sharmaine Adderley - Assistant Secretary, Milford Lockhart - Treasurer, Prodesta Moore - Assistant Treasurer, Wilfred Smith – Director, - Director, Richard Johnson – Director, Kevon Lightbourne – Director, Lowena West – Director and Leslie Moore – Director.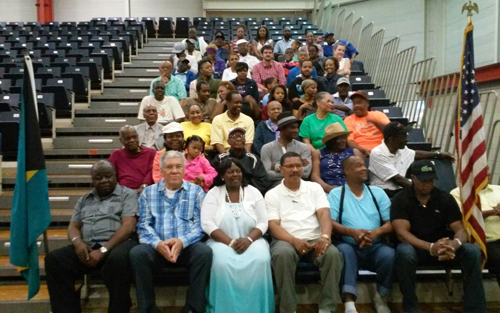 © Copyright 2015 by thebahamasweekly.com -