From:TheBahamasWeekly.com


International
Splendours of the Commonwealth Celebrates London Fashion Week
By High Commission of the Commonwealth of The Bahamas, London
Sep 24, 2013 - 10:40:20 PM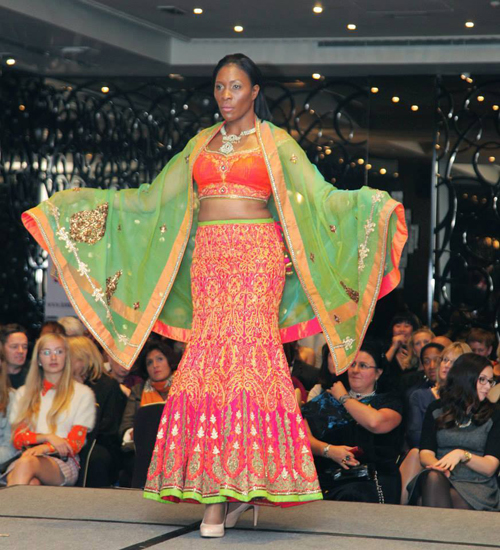 Photo provided by Bahamas High Commission, London


LONDON, UK - The registered charity Commonwealth Countries League Education Fund (CCLEF) celebrated this year's London Fashion Week by hosting Splendours of the Commonwealth on Thursday 12 September 2013 at the May Fair Hotel in London.

Splendours of the Commonwealth (www.splendoursofthecommonw ealth.com) is a showcase of talented and bright designers and models from the fashion industry throughout the Commonwealth. The result of a collaborative and creative effort, it has brought together many of the CCLEF's supporters and partners including the May Fair Hotel, which proudly celebrates its fifth year as "Official Hotel of London Fashion Week", London Garments Expo, lead sponsor HSBC Bank plc. and Deloitte LLP.

The event promised glitz and glamour, fashion, musical performances and fund raising, and it certainly delivered. During the evening, designers from around the Commonwealth presented their work in a catwalk show, compered by Russell Amerasekera of Epiphany Presentations. The evening also included a pre-show reception, musical entertainment and a silent auction of art works created by pupils from various Commonwealth countries. The designers represented various regions in the Commonwealth: Sika and Tina Lobondi (Africa), Kitty Ferreira and Duchess (The Caribbean), and Ekta Solanki and Shipra Malhotra (Asia). Bags were by Sunita Mukhi from Malta, Europe while the exclusive finale was a stunning creation by Jenny Packham, one of the UK's top British designers. London Garments Expo directed the designers and Commonwealth models who were recruited from London, while Southampton Solent University students donated their time and skills to the show's hair and make-up design.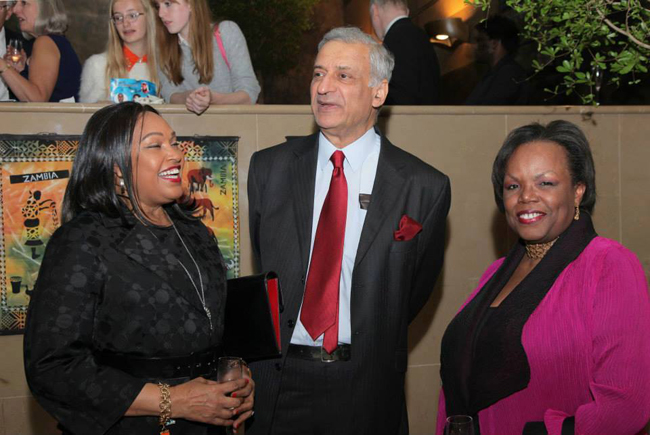 Photo provided by Bahamas High Commission, London


Judith Fisher, event organiser and CCLEF Hon. Treasurer said, "As a charity, we are fortunate to have had so much assistance from our sponsors, partners and supporters. We are hugely grateful to the May Fair Hotel owners for their generous support. We have also had the invaluable on-going direction and help from the London Garments Expo team. Such assistance, coupled with the equally generous sponsorship from our lead sponsor HSBC plc, and Deloitte LLP, have all contributed immensely to make this happen." She continued, "Splendours of the Commonwealth 2103 is our inaugural event, a charity event to support our girls sponsored by the CCLEF. The response has been truly inspiring. We would like to thank our various partners including Blick Rothenberg, Cypher Design, Davy's, Epiphany Presentations, Lola Royle, Madrinha Trust, Marie Claire, Market Accents, Neha's Cooking, Real Events, Southampton Solent University Students, Sunita Mukhi, The Diplomat, The Sourcing Team Ltd, Trinidad and Tobago High Commission, WEConnect International and Wessex Design Associates Ltd."

Among the invited guests were members of the Diplomatic Community from the Commonwealth, CCLEF supporters, and senior women in business and corporate life, including Baroness Jo Valentine, sports personalities Tessa Sanderson and Ade Adepitan and other celebrity guests. Present to greet the guests were CCLEF patrons, Baroness Betty Boothroyd and Baroness Shreela Flather, together with various members from the Board of Trustees.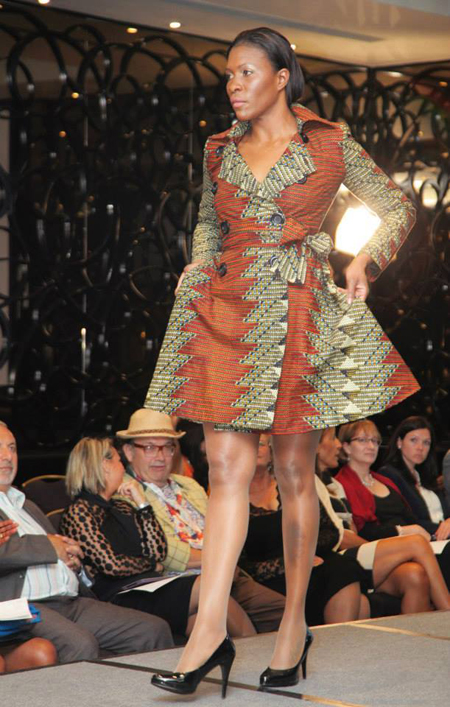 Photo provided by Bahamas High Commission, London


Various art works were auctioned at the end of the evening through a silent auction. Guests also had the opportunity to buy the artworks which have not been included in the silent auction and participate in a draw. These art works have been specially created this summer by pupils from schools where there are girls currently sponsored by the CCLEF.

About the Commonwealth Countries League Education Fund (CCLEF):
The Commonwealth Countries League Education Fund (CCLEF) (http://www.ccl-int.org/) is a secondary education sponsorship scheme for girls that has sponsored thousands of bright girls through secondary education since 1967. Today they are supporting 397 able girls across 25 Commonwealth countries. Without their help, these girls would not otherwise receive an education and their lives would be very different indeed. Over 90 girls have completed their secondary education. Some will go on to university, others to training colleges: all should now have the ability to take greater control of their lives, increased knowledge, earning capacity and the opportunity to overcome poverty. Others have already reaped these rewards and are passing on the benefits to their families and communities.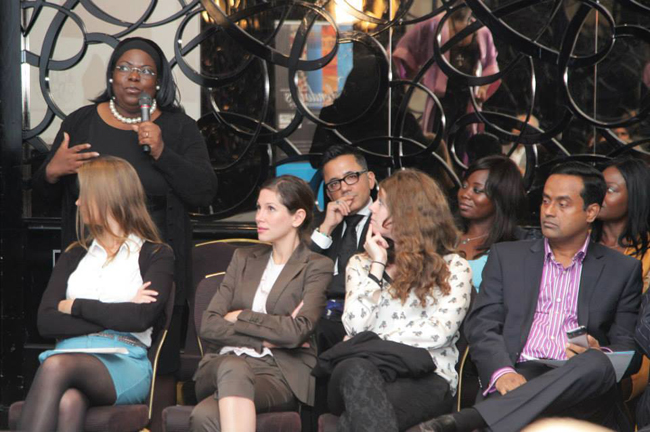 Photo provided by Bahamas High Commission, London


The CCLEF is the registered charity of the Commonwealth Countries League (CCL) which was formed out of the suffrage movement in the 1920s. The CCL promotes the education of girls and young women, and links together women's organisations throughout the Commonwealth.

The CCL supports their work with the help of the High Commissions in London through the annual Commonwealth Fair and other fundraising events. Further information can be found on the website: www.ccl-int.org

Spotlight on Bahamian Designer: Duchezz

Fashion design & marketing graduate, Bahamian-born international designer Duchess Kerrol Williams Alonga creates beautifully finished garments under her low key, exquisite, haute couture label DUCHEZZ.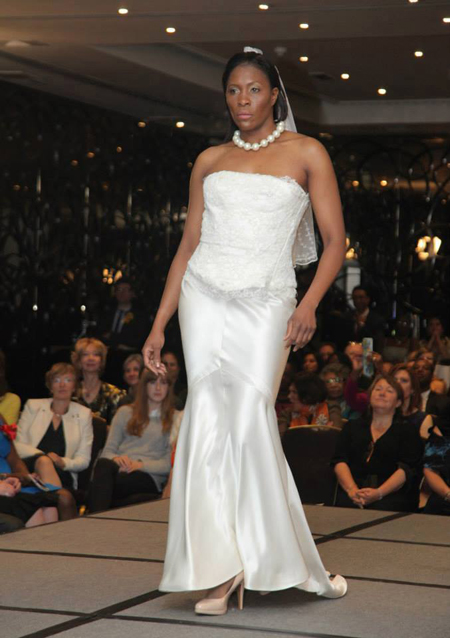 Photo provided by Bahamas High Commission, London


Following her specialised education in the field of tailoring, she honed her talent by tapping into a wealth of experience during her time at two world renowned fashion houses (Vivien Westwood and Robinson Valentine). This allowed Duchess's distinctive style to emerge, resulting in establishing her signature label in Bond Street, Mayfair London.

For over a decade, her designs were appreciated and worn by an exclusive small group with relative anonymity. Today, the brand is divided into three sections:

Duchezz Couture - formal wear which includes weddings, red carpet & pageants;

Heirloom -focusing on formal children's wear including Baptism and 1st Communion; and

Resort - featuring casual smart, nautical beachwear.

Duchezz provides a bespoke service and each is individually crafted one on one of her signature design. All pieces are handcrafted by Duchess from the finest 100% natural fibres.




© Copyright 2013 by thebahamasweekly.com -