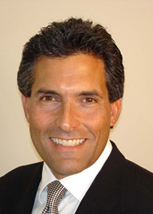 This is my first article of the New Year so I'd like to wish all readers of Let's Talk Real Estate a Happy Healthy New Year ! Its officially the year 2010 which sounds like a Science Fiction Movie but believe it or not its real which means it's the start of a new year and a new decade. At the start of every year we all make New Year's Resolutions. We take inventory of all the things we hope to change from 2009, we look in the mirror and tell that person about the changes to be made in the New Year. Of course what we don't always do is follow through. This year, as we enter a new decade and look back at one of Grand Bahama's and the world's worst real estate markets in decades , we have an opportunity to make some New Year's Real Estate Resolutions.
If you're buying or selling a home in 2010, keep these New Year Real Estate Resolutions in mind:
The Grand Bahama Real Estate Market is not changing …it HAS changed. If you ignore this fact any longer this is as bad as making a decision not to sell or buy this year. As I have said on many occasions many sellers have been unrealistic about their expectations and expect to sell their properties for previous values based on what their neighbors have listed their homes or what they paid for the home several years ago. There has been a shift and there is a new paradigm in 2010. In effect, if you have not adjusted to the new reality than what you have been doing is chasing a conch shell rolling down a hill.. It's a failed strategy that has frustrated many people, and has negatively affected our market by contributing to over priced property and the inventory problem.

Remember this: The cost of the house has little to do with market value. The value of your home today is largely driven by the cost of an equally-desirable home with similar amenities because this is what buyers will be comparing your home to and making offers in 2010.. So your New Real Estate Resolution for 2010 is to Start fresh and stop looking at the past. Look at your home like a buyer would today based on current competition. Focus on the current market and establish with your Realtor what a realistic price will be going forward and get on with your life, sell your home and buy the next home at the same new adjusted price and then the real estate market will come alive in 2010.

You must decide on a price, which involves an analysis of properties that have recently sold and homes that are currently on the market. It is useful to get an objective opinion of value from your realtor. Do not list your property at an unrealistic price based on what you want or you think it's worth. Your opinion and wishful thinking is not what the real market value is in our market. I think you will all agree many homes are over priced in Freeport and properties just sit on the market for years.

Placing your property on the market at the right price is perhaps the single most important requirement for making your home stand out among local listings this year. Potential buyers will ask the price of your home first and then decide whether it measures up to their requirements. Homes that are priced competitively appeal to qualified buyers and draw a larger response from ads and word of mouth. Avoid overpricing your property! A fair list price will encourage offers that are closer to the asking price, and can even initiate a bidding war if buyers feel the price is right!

Get your home into prime showing condition by investing in fresh paint and yard work. What most home shoppers want to see are well-groomed landscaping and an immaculate, clutter-free interior. So your New Resolution for 2010…. Look at your home like today's buyer will, rely on the objective advice of a good Realtor and put your best foot forward. Sellers must compete for buyers, not just wait for them to show up. Will your house make a good impression on potential buyers in 2010?
Deals won't last forever

. Since we all agree the markets have changed and 2010 is a new game there are a lot of great deals out there but they will not last forever. History shows that markets rise and fall and when you are near the bottom the only way you can go is up. It does not take an expert economist to know that prices will begin to rise again after the market hits bottom but if you wait you will miss out because no one rings a bell at the bottom of the market so if you wait for the market to hit bottom you might miss it. So your

New Resolution for 2010….



If you're going to take advantage of current housing inventories and deals do it sooner than later and don't procrastinate another year. Let's all think about making these New Year's

Real Estate

Resolutions for 2010, forget what's behind us and lets look forward! There's tremendous opportunity in Grand Bahama Island and even though we have had our share of problems I still believe that if a few minor changes are made the second city, the magic city will rise again. I wish everyone much success in 2010. Until Next week.
Contact James at

Coldwell Banker - James Sarles Realty

james@sarlesrealty.com