From:TheBahamasWeekly.com


Letters to The Editor
Who Moved My Corned Beef? Thoughts on the new National Breadbasket
By Dominique Symonette
Apr 13, 2018 - 6:52:29 AM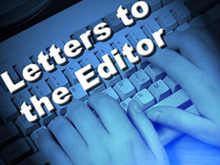 The only constant thing in life is change, and the time for changes to our approach for improving our nation's nutrition status is now! Last week, in the good company of numerous community members, civil society partners and other public health stake holders, I attended The Ministry of Health's Town Hall Meeting at the Theodore Grant (TG) Glover School. The setting for the meeting ushered in a sense of pride, not only because the evening's backdrop paid homage to a formidable educator, but also because it was carried out in a space where our most impressionable citizens are being academically nourished for their roles in the future Bahamian landscape. The Minister of Health, Dr Duane Sands, Health Research, Policy and Planning representative, Dr Cherita Moxey and the country's Chief Nutritionist Carmelta Barnes unveiled plans for changes to The Bahamas' National Breadbasket items for the first time in over 40 years.

The Minister and his team provided a historical perspective on price control and the National Breadbasket. Highlighting our alarming nutrition and health statistics, they discussed how Breadbasket modifications and a nutrition taskforce could serve to improve health statistics. The goal of the 2018 Breadbasket changes is to provide access to more affordable healthy food choices. The message was clear, the Government of The Bahamas is making the nutrition and health of the nation a top priority. With our high incidences of diabetes, steadily increasing rates of certain cancers, and other chronic issues like high blood pressure, overweight, obesity and heart conditions, we can no longer underestimate the role of prevention vs cure! nutrition is medicine, and the earlier we introduce the benefit of healthy nutrition practices, the better. The Breadbasket changes will take a huge amount of nutrition education, stakeholder support and nationwide marketing. It can be done! Consensus among all in attendance was that to truly shift the nutrition and health paradigm, we ought to begin with our littlest citizens! Yes, our babies and children! There is enough research to suggest that what we eat is not only influenced by our immediate environment, but also by what our mothers ate while we are in the womb! As a Bahamian Nutrition and Dietetics practitioner working at Memorial Sloan Kettering Cancer Centre in New York, I am encouraged by the Ministry's agenda. An even further commitment to developing more nutrition education curriculum for lactating mothers, early childhood, school aged children and our adult and geriatric communities would be beneficial.

While the Ministry has outlined plans to solicit further feedback from families within the communities of New Providence, they were reminded to be cognizant of the nutrition and health status in the family islands . Our Family of Islands are faced with similar health issues. Accessibility to nutrition and healthy eating information is needed. Allocating a nutrition task force for the entire Bahamas is a crucial component to ensure that we avoid nutrition education disparities while implementing Breadbasket changes.

In my experience, when motivating people to embrace nutrition and lifestyle changes, accessibility, affordability and culturally relevant nutrition options are a must. So, while some core Breadbasket items like corned beef, full fat milk and sugar have been modified, I was encouraged that the alternative options included foods that are already a part of the Bahamian diet. Common healthy fish food items, fresh fruits, vegetables and whole grains will still secure the benefit of price control. The most current population-based research continues to show that a diet of highly ultra-processed foods can be a direct risk for certain cancers, obesity and heart disease. The Ministry of Health ought to be commended for addressing this issue. The time to prevent and correct nutrition related diseases in our country is now. I encourage every nutrition and health professional to attend the upcoming Town Halls and offer their expertise. Attendees at TG Glover had many important nutrition questions. Promoting good health and nutrition for our country's children and adults certainly require that we are all at the table. With the support of concerned parents and care givers, the Ministries of Health, Education, Agriculture and Fisheries and our civil society partners, I am up for the challenge and look forward to contributing with my fellow Dietitian/Nutritionists on the ground in Nassau and in our family of Islands.


Disclaimer: The views expressed here are solely those of the author in his/her private capacity and do not in any way represent the views of TheBahamasWeekly.com


© Copyright 2018 by thebahamasweekly.com -