From:TheBahamasWeekly.com


Local
Operations at LPIA to close Friday due to Hurricane Irma
By Nassau Airport Development Company
Sep 7, 2017 - 8:10:11 PM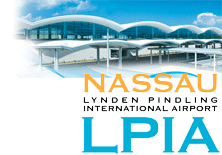 The Nassau Airport Development Company (NAD) announces that operations at Lynden Pindling International Airport (LPIA) will continue through the evening of Thursday, September 7, 2017 and that the airport will be closed on Friday, September 8, 2017 until further notice.

Following the storm and once the "All Clear" is given by the Meteorological Department and National Emergency Management Agency, all airport employees and stakeholders are expected to safely return to LPIA to assess any damage, clean up and restore the airport for the prompt resumption of operations.

A statement will be disseminated by NAD via the formal media to advise the traveling public when airport operations will resume. The general public is asked to listen carefully to the local media for updates and where possible to monitor LPIA's website and social media channels at Facebook and Twitter.

We encourage you to take all precautions to remain safe before, during and after the passage of Hurricane Irma.



© Copyright 2017 by thebahamasweekly.com -