From:TheBahamasWeekly.com


Local
Rights Bahamas: Call for urgent intervention at Immigration Dept
By Rights Bahamas
Mar 14, 2019 - 11:45:56 AM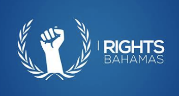 Rampant corruption and abuse cannot be allowed to continue is light of damning US report

The Royal Bahamas Police Force must launch an immediate and thorough investigation into the Bahamas Immigration Department in light of the damning findings in the latest US State Department human rights report.

Rights Bahamas has long warned that the terrible reputation of this department would come to haunt the country, but these warnings fell on deaf ears. Now, the shameful sins of rampant corruption, severe physical and sexual abuse, and deplorable enforcement methods that lead to statelessness are on display for all the world to see.

Under the former PLP administration, the misdeeds of Immigration escalated as never before with the tacit support of a government that sought to use xenophobia and abuse of migrants as a cornerstone of its political platform. There were high hopes that the FNM would take a different road.

Unfortunately, under Minister Brent Symonette, the longed-for reforms have not taken place. Instead, it has been more of the same: more illegal raids and roadblocks, more illegal deportations of people born in The Bahamas, more arbitrary detentions, more inhumane treatment, more violence, more ethnic profiling.

Most alarmingly, the State Department report raises concerns that far from being occasional and erratic, the corruption within the department actually takes the form of a well organised and sophisticated system of bribery and extortion. This corroborates similar suggestions by an FBI informant in a high level Visa fraud case in the United States, as well as comments in a recent documentary about the ill-fated 'Fyre Fest'.

The government simply cannot turn a blind eye this time. Our international reputation is at stake like never before. The RBPF, perhaps in cooperation with FBI or other international investigators, must break this Immigration extortion ring and bring those responsible to justice. They must follow the trail of wrongdoing however high it leads.

There must also be radical reform of the manner in which the Immigration Enforcement Unit operates. The illegal apprehensions, bully tactics and degrading treatment must come to an end immediately. So must the arbitrary long-term incarcerations at the Detention Centre, the truly awful conditions at that facility and the shameful tactic of targeting individuals born in the Bahamas, who have broken no law, based on their ethnicity.


In short, an entire overhaul of the Immigration Department, including all of its policies, sections and operations, is urgently required.

Disclaimer: The views expressed here are solely those of the author in his/her private capacity and do not in any way represent the views of TheBahamasWeekly.com


© Copyright 2019 by thebahamasweekly.com -