From:TheBahamasWeekly.com


Local
Students thanked for uplifting Public Education System
By Ministry of Education
Feb 14, 2011 - 10:54:42 PM






Nassau, Bahamas - Minister of Education, The Honourable T. Desmond Bannister thanked students and teachers in the Northwestern District for uplifting the public education system through their outstanding ach ievements during the 2009-2010. The Minister expressed his gratitude at the annual Northwestern District Thanksgiving and Awards Ceremony held at Living Waters Kingdom Ministries, Warren Street on Friday, 28th January, 2011.

"When each of you succeeds it brings favour on all of us – your principals, teachers, peers and parents and even the Minister, the Permanent Secretary and every officer within the Ministry of Education. We share your joy and pride along with your families and friends. Beyond the pride that we experience, we are excited to know that you are equipping yourselves to play a meaningful role in our country", the Minister further stated.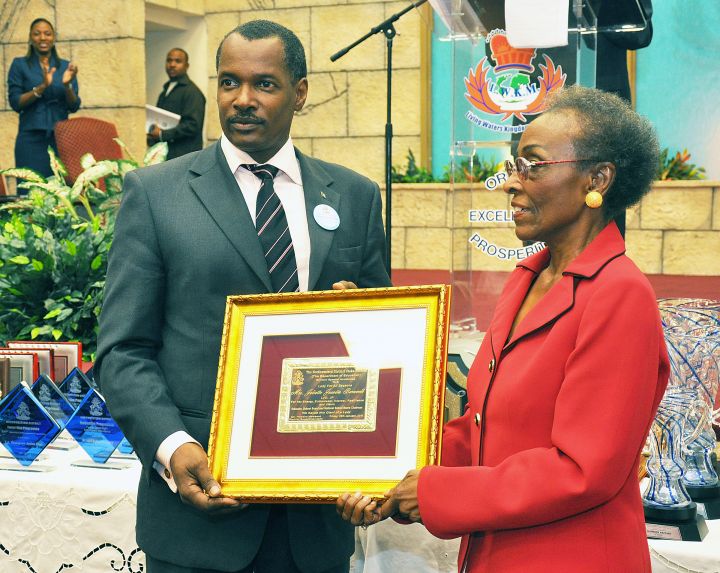 During the ceremony, fifteen students were honoured for their high academic achievement in 2009-2010. The academic standouts were: De'Anthoni Black, Willard Patton, Pre-School; Glenderson Black, Albury Sayle Primary; Justin Adderley, Gambier Primary; Shannon Louissant, Naomi Blatch Primary; Natascia Turnquest, Oakes Field Primary; Dondre Rigby, Stephen Dillet Primary; Tyler Dixon, T. G. Glover Primary, Garnell Gibson, Woodcock Primary, Jermaine Walker, Mabel Walker Primary, Brittonee Thompson, Centre for the Deaf; Jenna Turnquest, Stapledon School; Carly Elisee, H. O. Nash Jr. High; Noelicia Turnquest, T. A. Thompson Jr. High; Dencil Wells, C. C. Sweeting Sr. High School and Clifford Adderley, C. R. Walker Sr. High School.

Mrs. Julia V. Barnwell and Mr. Mario Carey, businessman and president of R.E.A.C.H. respectively were honoured with the Stakeholder Awards for their contributions to the Northwestern District. Mrs. Barnwell, a veteran educator and career civil servant was lauded for her work with the School Board Association and Mr. Carey for his twenty-year partnership with the Centre for the Deaf.

Mr. Howard Newbold, District Superintendent for the Northwestern District highlighted other achievements that schools in his charge accomplished during -the past year. He noted that T. A. Thompson and H. O. Nash recorded a 5 percent increase in BJC passes with A-C grades; moving from 58 % to 63%. The 5 % increase, Mr. Newbold, noted was achieved in the Mathematics examination. In the senior schools category, C. R. Walker scored 88 A's in English Literature and 3 out of every 5 students achieved A-C grades in English Language in BGCSE.

The top awards, The Harriet Pratt Quality School went to Oakes Field Primary and the Valderine Rumer Award for Excellence to C. R. Walker who captured both awards for Culture and Sports in the district. The Stapledon School was also recognized as the most outstanding Special School in the Northwestern District.




© Copyright 2011 by thebahamasweekly.com -