From:TheBahamasWeekly.com


Health
National Health Insurance (NHI) - Press Release Customer Service Representatives (CSRs)
By National Health Insurance (NHI)
Oct 6, 2017 - 6:14:47 PM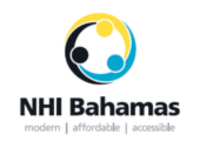 Thirty-nine (39) Customer Service Representative (CSRs) will end their six months contract with NHI today, October, 6th, 2017. These CSRs were employed in April, 2017 and deployed chiefly at the satellite enrollment centers, which were closed last month. Enrollment continues at NHI headquarters and on line.

Eighteen CSRs will be reengaged on month to month terms to perform essential functions, as the NHI Board continues to turn its attention to the staffing of the NHI Authority.

Management extends its appreciation to the CSRs whose hard work and dedication has contributed to over 30,000 persons being enrolled into the NHI Plan.


© Copyright 2017 by thebahamasweekly.com -