From:TheBahamasWeekly.com


Ministry of Tourism Updates
The Government seeks to privatize Nassau Flight Services
By Rissie Demeritte, Bahamas Ministry Of Tourism
May 19, 2019 - 9:53:54 AM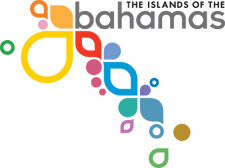 Nassau, Bahamas - The Government of the Commonwealth of The Bahamas, through the Ministry of Tourism and Aviation are inviting proposals from qualified Bahamian firms for the Purchase or Franchise Agreement for Nassau Flight Services (NFS).

NFS operates at the Lynden Pindling International Airport (LPIA) International Pre-Clearance and International terminals, San Salvador Airport and Exuma International Airport and provides Airport Ground Handling, Passenger Operations and Ancillary Services.

The exploration of the sale of Nassau Flight Services will include a review of the offers received to determine if a recommendation will be made to the Cabinet for the sale or franchise agreement of the business. The intent is to create Bahamian entrepreneurs, and given the company's size, it is well within the reach of medium size prospective Bahamian buyers. Therefore, the privatization by direct Sale or Franchise Arrangement is an integral part of the wealth creation and distribution of state owned assets to qualified Bahamian companies while also delivering better value for money for all stakeholders.

The Government certainly understands the anxiety that exists among the employees and the objective is to ensure not only compensation as per existing Industrial Agreements, or the Employment Act but re-engagement where possible through careful and deliberate negotiation with the successful proposer.

The company was originally acquired by Aircraft Services International, an American Ground Handling Company in the 1970s. The Government of The Bahamas acquired the operations in October 1979.

Effective May 20, 2019, the official Request for Proposal document would be made available via the Bahamas Government procurement portal at Bahamas.gov.bs/ (Government Tenders), alternatively via email to the relevant address published in the Request for Proposal Notice in the Nassau Guardian and Tribune.













© Copyright 2019 by thebahamasweekly.com -