From:TheBahamasWeekly.com


Ministry of Tourism Updates
"To Have and to Hold" begins production in The Bahamas
By Bahamas Film Commission
Dec 28, 2011 - 10:55:58 AM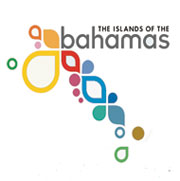 Principal photography began October 11 on the colonial period feature film, TO HAVE AND TO HOLD. Directed by Ray Bengston, TO HAVE AND TO HOLD is a sweeping tale of intrigue, love and adventure, spanning two continents and unfolding in the 1619 Jamestown, Virginia colony. Based upon the early 20th century best-selling novel of the same name by Mary Johnston, James Richards has adapted the book into the screenplay.

The film stars Christopher Judge (Stargate SG-1), Aiden Turner ("All My Children"), Kelly Greyson ("Alone Yet Not Alone"), Rusty Joiner ("Dodgeball: A True Underdog Story), Mark Dacascos (Hawaii Five-0) and John Rhys-Davies ("Lord of the Rings: Return of the King").

TO HAVE AND TO HOLD is being produced by Barbara Divisek and Allen Taylor with Richards serving as executive producer. Other behind-the-camera personnel include Kassi Crews, associate producer, R. Blaine Currier, line producer, James Cawley, UPM – Cayman Islands, Edward Pei, director of photography, Greg Berry, production designer, Elvis Davis, costume designer and Scott Smith, editor.

"This period of history offers abundant cinematic flavor," says Divisek. "In addition to the fascinating story of colonizing America, this particular era is rich with tales of royalty, pirates and romance."

Captain Miles Cambridge (Turner) had to leave his family estate in England, which had been stolen from him by the same man who killed his father while he was away at war with Spain. When the beautiful Lady Jocelyn (Greyson) arrives in Virginia, Cambridge is smitten, but confused why she has travelled under an assumed name. Their respective pasts bond them when the treacherous Lord Carnal lands in Jamestown.

Surviving imprisonment, shipwrecks, pirate and Indian attacks, Captain Cambridge and Lady Jocelyn must use faith and mutual devotion while defying the King's edict to escape the predatory Lord Carnal.

Locations for TO HAVE AND TO HOLD include Virginia, Cayman Islands and the Bahamas.




© Copyright 2011 by thebahamasweekly.com -