From:TheBahamasWeekly.com


Ministry of Tourism Updates
(VIDEO) Bahamas 14 Film Challenge: The Abacos, 'Let's go to Abacos'
By Bahamas Ministry of Tourism
Sep 3, 2010 - 8:32:21 AM

The Bahamas UK Tourist Office campaign, called the 14 Islands Film Challenge,was a six-month competition to find 14 aspiring and professional film-makers in the UK to send to the Bahamas and write, shoot, edit, and produce 14 films on 14 of the Islands of The Bahamas.

This film by Donal Coonan features a tired, besuited Londoner who escapes his dreary existence by somehow finding himself on the island of Abaco. Taking a song by The Gully Roosters (Abacos most beloved band) as its inspiration, and with new lines added with the help of the many Abaconians who feature in the film, Lets Go To Abaco reflects the extraordinary variety and warmth (in more than one sense) of the island.

The film features many local Abaconians from all walks of life and even the Prime Minister of The Bahamas, the Rt Hon Hubert A Ingraham.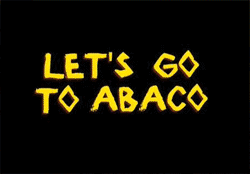 The Mimi's wild horses of Abaco, the Abaco parrot, boat making, jewelry making, and many other island activities and famous sites are seen.

The film also stars: Johnny Rolle, Pastor John McIntosh, Noel Bootle, Kevin McIntosh, Violet Smith, Fiona Bootle, Bertlyn Mills, Oswald Nixon, Sargeant Scott, Mylo Knowles, Eddie Rolle, Brendal Stevens, D'Shan Maycock, Karen McIntosh, Victoria Forbes, Joe Albury, Charmain Bootle, Megan Bootle, Raven Bootle and others.

The music was recorded by Kevin McIntosh and the Gully Roosters. Mixing by Zhe Wu. Colouring by Belgin Raplin. Additional editing by Will Brown and Dan Frankenburg.

The film maker gives thanks to the following: Marvin Russell; Eddie, Patrice and Zandrick Rolle; Janine Abery, Sea Star Car Rental, Kool Karts Ltd, the Green Turtle Cay Club, and the NFTS.





© Copyright 2010 by thebahamasweekly.com -