From:TheBahamasWeekly.com


National Art Gallery (NAGB)
NAGB launches Kickstarter campaign
By Corinne Lampkin
Dec 29, 2014 - 4:40:24 PM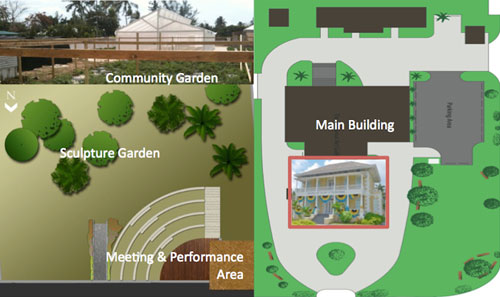 Nassau, Bahamas - The National Art Gallery of The Bahamas (NAGB) has 50,000 reasons to hit the ground running in 2015, and they all advance its mission of making art a part of everyday Bahamian life.

Recently partnering with Kickstarter, a "funding platform for creative projects", the NAGB hopes to raise $50,000 by January 23, 2015 with the goal of transforming an adjacent undeveloped property into a creative, historical and safe outdoor space for the nearby inner city community.

Proposed as a method of revering and remembering the site of the first African hospital in The Bahamas, off Hospital Lane, the NAGB anticipates creating a number of venues for free art education, including an amphitheater, performance space, information center and sculpture garden, which will feature works too large to be housed in the gallery's domestic space. The gallery also looks forward to utilizing the multi-functional space to promote healthy eating habits and domestic food security; the onsite urban garden would serve as a sanctuary for native trees, generating produce that could be used in neighboring soup kitchens.

"As part of the mandate to extend the reach of the NAGB to the greater community, I felt using property to provide free and open access to all Bahamians is something of vital importance," explained NAGB Director Amanda Coulson. "Not everybody feels welcome in an institution, but a beautiful public garden and green space, where the art would be almost incidental – something to discover almost unexpectedly – might embrace a larger segment of our population."

Since being founded in 2003, the NAGB has furthered the preservation of a national identity through the visual arts. Led by Coulson, this new initiative falls in line with the gallery's mission of defining the Bahamian art movement and broadening the impact of the local art community.

Kickstarter operates by offering project creators an online site where they can present their proposed projects, sharing them with millions of site viewers. Each project creator sets a funding goal and a deadline, and, if online visitors find the project appealing, they can support it by pledging money toward its goal. If the project is successful and reaches its funding objectives, the credit cards of supporters are charged when the funding deadline expires. If the project does not meet its goal, donors' cards are not charged and it receives no funds.
Coulson has underscored the significant exposure the NAGB and local artists stand to gain through the Kickstarter platform.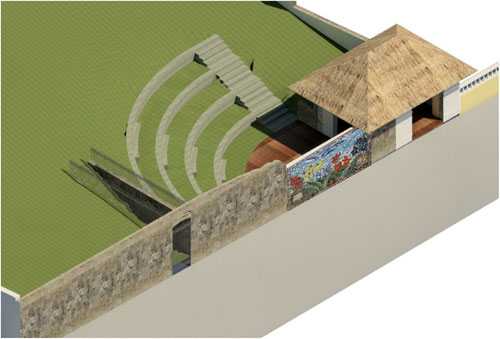 "Partnering with internationally-recognized names like Kickstarter and Art Basel brings a level of awareness to our artistic communities that could benefit in long distance ways. Even if we do not reach the target amount through this Kickstarter campaign, many people all over the world will have learned about the NAGB and the work we are doing," she said.

"The development is really one for the local population. It might seem contrary that we've decided to partner with an international organization to fundraise, but there are plenty of people fascinated about learning and being involved with community projects outside of their countries of residence. We see this as an opportunity for us to engage with more Bahamians by making art and art education more accessible to the inner city communities and by providing a larger venue for those artists whose works are too large to be featured in the gallery and who could benefit from the exposure."

To find out more about the National Art Gallery of The Bahamas or its Kickstarter campaign, visit the NAGB online at www.nagb.org.bs or call 328-5800.




© Copyright 2014 by thebahamasweekly.com -