From:TheBahamasWeekly.com


New Providence
ALIV launches two new promotions for customers
By Sasha L. Lightbourne
Sep 1, 2017 - 11:04:35 AM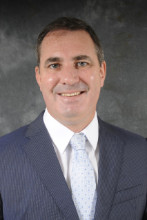 Nassau, The Bahamas - In an effort to continue giving its customers, more "bang for their buck", ALIV, The Bahamas' newest mobile network, is pleased to announce its 'Double Data Forever' and new switch promotion beginning September 1st.

Double Data Forever allows the customer to receive significantly increase data capacity across all the plans offered by ALIV. The Freedom10 and Freedom20 plans will now have 2GB and 3GB respectively. The Liberty50 and the Liberty75 plans will now have 8GB and 12GB respectively. All the other existing ALIV plans have unlimited data.

Chief ALIV Officer Damian Blackburn said the company remains committed to quickly delivering on its mandate to provide superior products and services in The Bahamas.

"We are proud to have more than 80,000 subscribers who are experiencing ALIV's LTE network and its video-ready and crystal-clear calling performance" he said. ". I would like to thank each ALIV customer for their confidence in the ALIV team and service, for them dropped calls and snail like data speeds are now a bad dream and a distant memory. The ALIV team is working hard to deliver my pledge to bring the same super-fast speeds, clear calls, and reliable service to the residents and businesses of every family island in the Bahamas in 2017, earlier than our original license commitment. We can improve on our commitment due to the confidence in the ALIV operation shown by our shareholders, who provided $135 million in funding, and our bondholders who provided $60 million in March 2017. These funds have been invested at record speed to deploy ALIV's world class LTE network on 170 sites across eight islands."

ALIV currently has retail stores and authorized dealers on the islands of New Providence, Grand Bahama, Abaco, Eleuthera and Bimini, and currently a total of 146 live sites throughout these islands. ALIV also expects to launch in Exuma and Andros in early September.




© Copyright 2017 by thebahamasweekly.com -