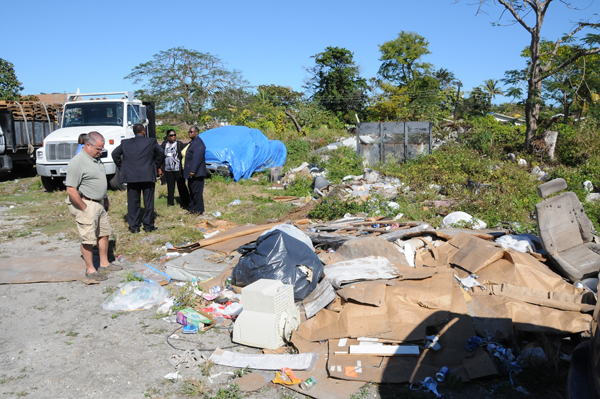 Nassau, Bahamas - Officials of Bahamas Waste and the Urban Renewal programme have toured various areas Over the Hill as a further step toward the development of a major private/public sector initiative to clean up residential neighbourhoods and keep them clean.
Since the summer of 2011 a number of local waste management companies have been contracted to assist the Department of Environmental Health Services in the collection of residential waste including bulk waste. Bahamas Waste, which has been assigned the Grants Town, St Cecilia and Farm Road areas, has taken the initiative to go beyond the call of duty, seeking to mobilize a comprehensive effort to bring about permanent behaviour change in our communities with respect to the handling of solid waste.
Further details of the project will be announced during the month of February. It is anticipated that over time additional partners will join the effort.
In the meantime, these preliminary tours are said to lay the groundwork for future action.