From:TheBahamasWeekly.com


New Providence
JMMB strengthening ties with The Bahamas' Jamaican community
Sep 1, 2015 - 4:11:14 PM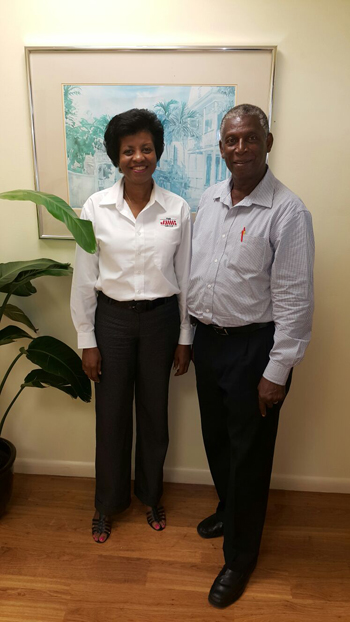 Sharon Gibson, General Manager of JMMB (Jamaica Money Market Brokers) Money Transfer, a remittance partner of Omni Money Transfers, paid a courtesy call on Mr. Patrick Hanlan Jamaican Consul General in the Bahamas. During the visit Ms. Gibson expressed the desire and need for strengthening of ties between Jamaican residents in the Bahamas and Jamaicans in Jamaica through community outreach programs in the Bahamas and abroad.

Ms Gibson noted that JMMB, through Reggae Money Express, services the Jamaican corridor and acts as an essential tool in uplifting and enriching the lives of many persons in Jamaica and the Bahamas who rely on injections of funds to sustain their livelihood. "Because we know alot of the funds received is for living expenses, JMMB over the years has used portions of fees derived from the remittance service to give back to the community in substantial ways such as equipment donations to Jamaican hospitals, securing equipment for hospices and we continue to do more."

Ms. Gibson also stated that it is the intent of JMMB to work with partner companies such as Omni Money Transfers to give back to the local Bahamian community as well.

As a part of her visit to Nassau, Ms. Gibson also made a special presentation to Marcia Desouza, a longstanding customer of JMMB and Reggae Money Express.

Mrs. Desouza was more than pleased to receive the gifts of appreciation which included a credit towards her next remittance to Jamaica through Reggae Money Express and Omni Money Transfers.

Mr. Richard Blake, Manger of Sales Outlets and Agency Network at Omni, was present during the presentation to express the commitment of Omni in providing quality service to all of their customers, and to thank customers like Mrs. Desouza for longstanding patronage of Omni and its services.




© Copyright 2015 by thebahamasweekly.com -