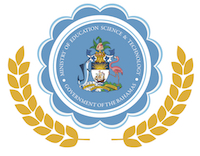 It is with profound sadness that we write to inform the public that one of our students from North Long Island High School was the tragic victim of a traffic fatality that occurred on the morning of Thursday, March 9th.
It has been brought to our attention that the young man was well loved and touched the lives of many. Our sincere condolences and thoughts go out to the family and friends of our student and the wider Long Island Community.
During this time, as the school community processes the tragic news and copes with grief, the Ministry of Education will offer counseling and bereavement support services to the students and staff affected.
To the Long Island High School family and community, once again we convey our deepest sympathy and profound condolences. We hope that time and the memories will lessen the burden of your sorrow, and that you may draw some measure of comfort knowing that others care and share in your loss.
May the soul of the dearly departed rest in eternal peace.
Yours sincerely,
Lionel K. Sands
Director,
Ministry of Education, Science & Technology