From:TheBahamasWeekly.com


New Providence
PM Minnis to hold office hours for members of the public
By The Office of the Prime Minister
Aug 7, 2018 - 9:32:42 AM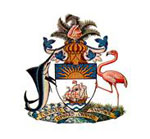 Nassau, Bahamas - In keeping with Prime Minister Minnis' commitment of accountability to the Bahamian people, during the Parliamentary Recess, and commencing Wednesday 8, August, and each Wednesday through 12 September, 2018, the Prime Minister will dedicate three hours, from 9:00 am. – 12:00 noon to hear the concerns of members of the public.

Individuals are kindly asked to call the Office of the Prime Minister to confirm an appointment at telephone, 702-5500. Meetings will be limited to 10 minutes only in an effort to accommodate as many persons as possible.



© Copyright 2018 by thebahamasweekly.com -