From:TheBahamasWeekly.com


New Providence
Scotiabank Temporarily closes Carmichael Road Branch following COVID-19 exposure
By Danielle Savory
Oct 14, 2020 - 9:52:03 PM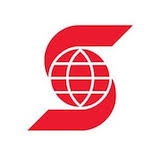 New Providence, Bahamas – Scotiabank has advised that its Carmicheal Road branch will be temporarily closed to the public effective October 15, 2020, following the confirmation of a positive COVID-19 test among its team members. The tentative date for re-opening is Monday, October 26, 2020.

"Out of an abundance of caution, we have taken the decision to suspend operations at the branch while we provide the necessary support for our staff members," said Roger Archer, Managing Director, Scotiabank Bahamas.

"Our team continues to strictly observe the recommended protocols for maintaining safety. Archer also apologized for any inconvenience that may be caused while noting that "the Bank continues to prioritize the safety and well-being of both its customers and staff."

Customers who require in-branch services during the period of closure are directed to the Cable Beach, East Street & Soldier Road or Thompson Blvd branches.

While the branch remains closed, customers are also urged to utilise Scotia Online Banking or the Scotia Mobile app to conduct transactions for free 24 hours per day. All customers can also continue to use their Scotia debit or credit cards to make purchases at stores and business places using point of sales machines.

Scotiabank ATMs remain operational for cash withdrawals, loan payments and other services, however, Archer noted that the cash and cheque deposits will be unavailable at the Intelligent Deposit Machines (IDMs) located at the Carmichael Road branch during the closure period. "Cash withdrawal services at this location could also be impacted," he cautioned while advising that customers can identify additional ABMs in the area by visiting bs.scotiabank.com.

Business customers with Online Cash Management Services can continue to make wire payments online.The Bank has however advised that Night Deposit services at the Branch will also be suspended until further notice. In the interim, this and other business banking services may be accessed at any other Scotiabank cash location.




© Copyright 2020 by thebahamasweekly.com -