From:TheBahamasWeekly.com


New Providence
Scotiabank Thompson Blvd Branch also temporarily closed due to COVID-19
By Danielle Savory
Oct 15, 2020 - 1:08:46 PM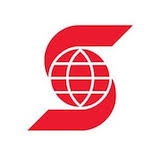 New Providence, Bahamas – Scotiabank Bahamas has announced that its Thompson Blvd Branch will be closed to the public for the next two weeks. Early Thursday (October 15), the Bank was informed that a staff member attached to the branch tested positive for COVID-19, this being less than 24 hours after it closed its Carmichael Road branch for a similar reason.

"Like all of The Bahamas, our operations continue to be affected by the ongoing COVID-19 health crisis. Regrettably, we have had to close another branch today. Nonetheless, we remain committed to serving our customers via our other branches and customer channels to minimize any disruptions caused by this closure," said Roger Archer, Managing Director, Scotiabank Bahamas.

"We take this opportunity to urge everyone to remain vigilant and to follow the advice of the Government with regard to the recommended protocols for controlling the spread of COVID-19. We also must reinforce the need for both our retail and business customers to register for online banking so that they can access a wide array of banking services remotely," said Archer.

Customers who require in-branch services during the period of closure are directed to any of our other conveniently located branches on the island. As a reminder, the following branches are currently operating as cashless – Nassau Main, Palmdale, Paradise Island and Wulff & Jerome.

Scotia Online Banking and the Scotia Mobile App also remain available for transactions for free 24 hours per day. Customers also have the option of using their Scotia debit or credit cards to make purchases at stores and business places using point of sales machines.

"Our ATM machines at the Thompson Blvd Branch will be operational for loan payments and other services excluding ATM Deposits, however over time, cash withdrawals may be affected. Night Deposits will also be unavailable at the Thompson Road branch until operations return to normal," Archer shared.

A listing of Scotiabank ATMs may be located by visiting bs.scotiabank.com and in the interim, business banking services may be accessed at any other Scotiabank cash location.

The tentative date for reopening of the Thompson Road Branch is Tuesday, October 27, 2020.



© Copyright 2020 by thebahamasweekly.com -