Last Updated:

Apr 18, 2018 - 12:48:40 AM
---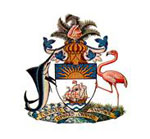 Nassau, Bahamas - Under the theme, "World Trade Organization (WTO) Membership – What Will It Mean for The Bahamas?", the Ministry of Financial Services, Trade & Industry and Immigration, in collaboration with the University of The Bahamas (UB) will host a panel discussion on this subject on Thursday, April 19, 2018 at 6 p.m. at the University of the Bahamas' Harry C. Moore Library.

The upcoming session will reveal the results of a comprehensive Government-commissioned study – a Vulnerability Study- to assess the impacts that the WTO accession process may have on the Bahamian economy. The study sought to identify which sectors of the economy might be vulnerable and which areas might find opportunities.

Presenters will include: Derk Bienen, an Expert in Goods and one of the Consultants who drafted the WTO study; Raymond Winder, Chief Negotiator for The Bahamas in connection with The Bahamas' application to the WTO; Zhivargo Laing, former Minister of State for Finance who launched The Bahamas' application to WTO; Olivia Saunders, Economics Professor, UB; Darron Pickstock, Attorney and Director, Trade Division and member of WTO Committee, Bahamas Chamber of Commerce and Employers Confederation (BCCEC) representing the private sector. Co-Moderators for the event will be Daniel Thompson, Assistant Professor, Management and Chair, Business & Hospitality Management, UB and Rupert Pinder, Adjunct Faculty, Banking, Economics and Finance, UB.

For information, visit The Bahamas Trade Information Service Portal or contact the Ministry of Financial Services Trade & Industry and Immigration at 242- 328 5071-6.








© Copyright 2018 by thebahamasweekly.com

Top of Page