From:TheBahamasWeekly.com


New Providence
BREEF's Underwater Museum an Ecotourism 1st for the Bahamas
By Derek W. Smith II
Oct 10, 2014 - 5:11:42 PM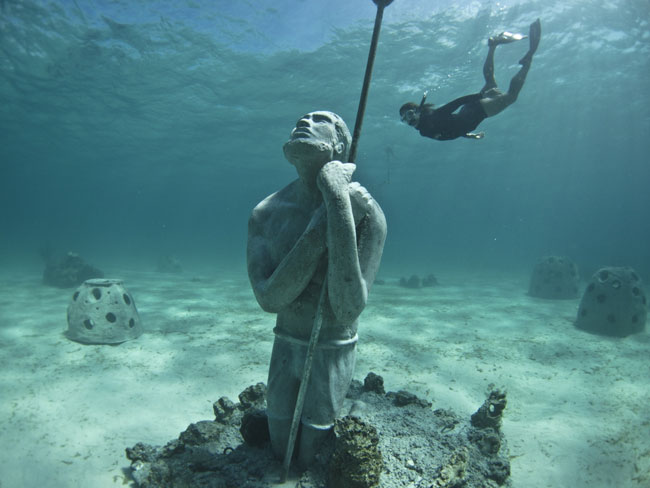 Virtuoso Man: Designed and built by the brainchild of BREEF's Coral Reef Sculpture Garden – international Bahamian artist Willicey Tynes.


The Bahamas Reef Environment Educational Foundation says their multi-phase Sir Nicholas Nuttall Coral Reef Garden now allows the Bahamas to boast of the "world's largest undersea artificial sculpture". Additionally, when completed would be a $500,000 investment into ecotourism.

Casuarina McKinney-Lambert, BREEF's executive director said that our underwater museum is an eco-friendly addition to the Bahamas' growing ecotourism product.

"The Bahamas was already home to the world's deepest blue hole and the third longest fringing barrier reef," said McKinney-Lambert. "Now we have the world's newest coral reef garden located off the western tip of New Providence that incorporates many stunning works of art; The centerpiece being 'Bahamian Ocean Atlas' – a 60 ton and over 17 feet tall sculpture handcrafted by internationally renowned sculptor, Jason DeCaires Taylor."

A leading dive operator expressed that the coral reef sculpture garden is a "must see for all". Stuart Cover, owner of Stuart Cove Dive Bahamas said, "I expect huge interest not only from divers and snorkelers but also the international press."

Similar projects such as Museo Subacuatico de Arte (MUSA), located just off Cancun, Mexico has within 5 short years ranked in the "top 10 things to do in Cancun" by Tripadvisor.com and is noted by Forbes as "one of the world's most unique travel destinations" attracting over 450,000 visitors each year.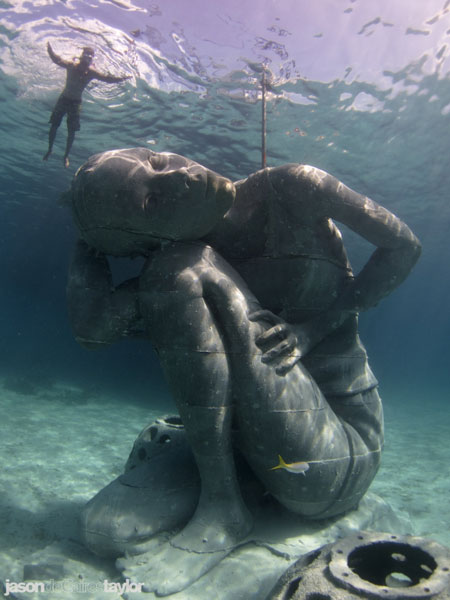 Bahamian Ocean Atlas by Jason DeCaires Taylor is a 60 ton and over 17 feet sculpture and is the world's largest undersea artificial reef sculpture.


"Over the past weeks we have had an overwhelming amount of requests for interviews, exclusives and features from as close as local media houses to as far as Austria and France," noted McKinney-Lambert. She added, "It is our wish that this interest materializes into added tourists to The Bahamas while raising awareness of marine conservation, the importance coral reefs play in our environment and need to move away from harmful materials such as oil to assist with power production as oil spills negatively affect coral reefs."

BREEF's Sir Nicholas Nuttall Coral Reef Sculpture Garden is the brainchild of Bahamian award winning artist, Willicey Tynes and also includes the work of Andret John, entitled Lucayan Faces.

BREEF hopes that its CRSG would assist the Bahamas tap into the $100 billion tourism market of which ecotourism accounted for almost "25% of the world's travel market growth in 2012".

BREEF was founded in 1993 by the late Sir Nicholas Nuttall to focus on the education of Bahamian teachers about the environment and to address growing concerns on the state of the Bahamas' marine environment. BREEF keeps the public updated on their educational outreach programs, environmental conservation steps and local and international partnerships at
https://www.facebook.com/breef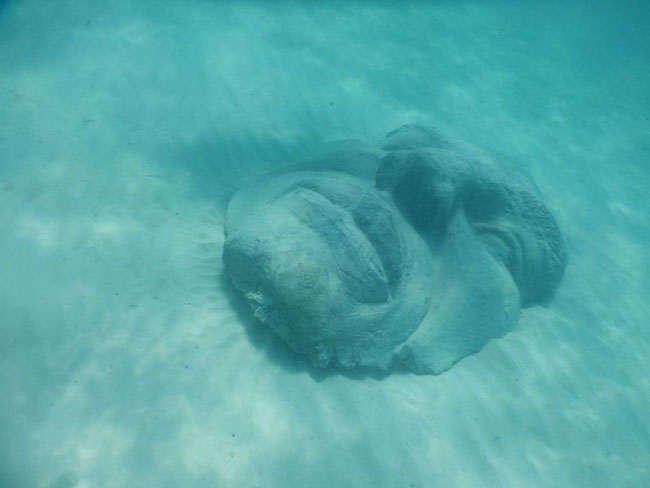 © Copyright 2014 by thebahamasweekly.com -