Last Updated:

Apr 9, 2018 - 7:50:33 PM
---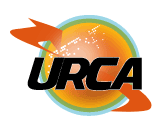 Today the Utilities Regulation and Competition Authority, URCA, assisted by the Royal Bahamas Police Force, successfully executed a search and seizure warrant at the transmitter site of Navette Broadcasting & Entertainment Co. Ltd (Navette). The effect of the action, ceased Navette's operation of an FM radio station using the broadcast frequency 103.5FM, which is licensed to Paramount Systems Ltd pursuant to a licence from URCA dated 15 June 2017. Navette had been broadcasting on the frequency without a licence from URCA in violation of sections 16.1 and 33 of the Communications Act 2009 (Comms act).

Today's action was subsequent to URCA's direction to Navette issued on 26 October 2017 to cease and desist its unlawful activity. The action by URCA was also subsequent to Navette's unsuccessful attempts to appeal URCA's actions before the Supreme Court and before the Utilities Appeal Tribunal. The matter in both places was decided in URCA's favour in December 2017. Notwithstanding both rulings and URCA's request, Navette continued to broadcast up to the time of the seizure of its transmitter earlier today.

Section 16.1 of the Comms Act (subject to subsection (2) makes it an offence "to establish, maintain and operate a network or provide a carriage service, including by use of any radio spectrum", and by section 33, it is an offence to use "any communications equipment for the purpose of interfering with wireless telegraphy". URCA also intends to commence prosecution against Navette in relation to the aforementioned offences.

Consequent to URCA's actions in respect of Navette's unlawful broadcast, URCA has today advised Paramount that its licensed frequency, 103.5 FM is available for use, and has directed Paramount to migrate its broadcast from the temporary frequency 105.3 FM, assigned by URCA to Paramount in December 2017, to 103.5 FM.

URCA takes this opportunity to stress the importance of compliance by all stakeholders operating in the electronic communications sector with the provisions of the Communications Act and all relevant laws.






© Copyright 2018 by thebahamasweekly.com

Top of Page