From:TheBahamasWeekly.com


News
US extends deadline for exchange of information under FATCA
By Frederick Johnson III
Sep 24, 2015 - 2:21:17 PM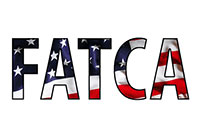 With only two weeks left before the September 30th deadline for the mandatory exchange of information under The Foreign Accounts Tax Compliance Act (FATCA), the US government has pushed back the target date for implementation in order to accommodate the needs of countries that needed more time to implement compliance procedures.
Passed in America in 2010 and ratified by the Bahamian government in 2014, FATCA is a widely embraced US law requiring US tax payers to annually report on their non-US based financial accounts. The legislation also calls upon on all financial institutions outside of the US to report all financial activities involving US tax payers to the US Treasury.
Minister of Financial Services, the Honourable Hope Strachan, believes that the deadline extension grants a much needed reprieve to those countries who were willing and working hard towards compliance but needed more time for full implementation:
"Countries throughout the region are working hard to ensure full compliance with the FATCA legislation and The Bahamas is no exception. As a regional leader in the financial services sector, it is of the utmost importance that we lead the way when it comes to FATCA implementation and compliance. The extra time gives international governments and agencies a chance to ensure a smooth transition as they implement new systems for automatic exchange of information and finalize their FATCA implementation."
However, the Minister noted that, despite the extension, the pressure is still on for countries who have signed Intergovernmental Agreements related to FATCA.
"This delay, while needed, is limited in scope and has no effect on other looming deadlines related to FATCA - for example, the deadline for due-diligence on pre-existing accounts is still set for June of 2016 and this delay has had absolutely no impact on that. Regional governments are still under enormous pressure to comply or face the consequences, which will include a 30% withholding for financial institutions that fail to comply with FATCA– a penalty which has international governments racing to protect their local financial institutions."
Under the agreement established between the Bahamian and US governments, The Bahamian government will function as an intermediary between local financial institutions and the US government, sharing all collected information on an annual basis while playing a direct role in ensuring compliance amongst local financial institutions.
From the government's perspective, Minister Strachan is confident that The Bahamas will be able to meet its obligations under FATCA in a timely manner.
"We are continuously evolving as our legislative agenda conforms to our regulatory obligations on an international and global scale. My Ministry is hard at work to ensure that The Bahamas meets all of its FATCA implementation deadlines. Given the great progress we have made thus far in a relatively short amount of time and the fact that our proactive approach towards implementation has us ahead of the curve in many ways, I am absolutely confident that The Bahamas will continue to fulfill all of its global compliance obligations (including those related to FATCA)."
With many important deadlines quickly approaching, including the 2018 deadline for implementation of OECD global standards, the Ministry of Financial Services certainly has a lot of work ahead of it. However, Minister Strachan maintains that the experienced team at the Ministry is more than capable of meeting these challenges as they continue to maintain the Bahamas' status as a financial services leader.


© Copyright 2015 by thebahamasweekly.com -