Last Updated:

Feb 6, 2017 - 2:32:04 PM
---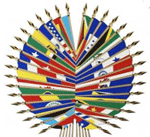 The Joint OAS-CARICOM Electoral Observation Mission (JEOM) in Haiti deplores the acts of violence that were reported in some constituencies affected by the announcement of the Provisional Electoral Council (CEP) of the new results of the 18 legislative cases reviewed by the Special National Complaints and Challenges Bureau (BCEN). The JEOM reminds the candidates that the use of violence is against the democratic values they are supposed to uphold as legislative candidates. The Mission urges the candidates to call on their supporters to remain calm and to make every effort to avoid further incidents of violence.

The Mission calls on the CEP to publish on its website the decisions of the Special BCEN to allow the parties to consult them and better understand the reasons behind those decisions. Transparency and access to information are key elements in any system of justice that aspires to be fair.

The JEOM hopes that the Haitian electoral authorities will draw the necessary lessons from the flaws that have diminished the credibility and legitimacy of the BCEN during the second round of the presidential and legislative elections in order to strengthen the integrity of the electoral process, a critical aspect of the consolidation of democratic practice in Haiti.

For more information, please visit the OAS Website at www.oas.org.





© Copyright 2011 by thebahamasweekly.com

Top of Page