From:TheBahamasWeekly.com


The New Bahamian - Joseph Gaskins
The Way Forward: The Political Value of a Bankrupt Tourism Policy
By Joseph Gaskins
Jul 3, 2015 - 12:53:33 PM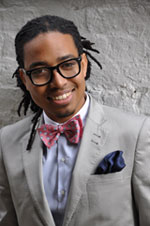 "If properly [sic] planned and allowed to grow unchecked, tourism can suffocate indigenous culture, destroy traditional values - aesthetic, moral and social, ruin architectural traditions, upset or even ruin the environment, encroach on areas which would best be used for other industrial activity, create imbalances in terms of foreign and local business ownership, divert workers from other important employment areas and contribute to an increase in crime."- Minister of Tourism, the Hon. Perry G. Christie

Is there a more germane statement that can be made today to describe the current dilemma we face in The Bahamas? With the conflict over Baha Mar and deteriorating social conditions, in one short paragraph the diagnosis is clear: We've allowed tourism to grow "unchecked."

These four quoted lines are not just a statement of fact, it's a policy statement in the negative—here's what we can't let happen.

Sometime between March 5th 1982 and May 7th 1983, the then Minister of Tourism, the Hon. Perry G. Christie, delivered this speech at the "Distinguished Lectureship Series" at the College of the Bahamas titled,"Tourism and its Effects on the Individual and Society". In it, Christie hailed tourism as a source of improvement for the life chances of Bahamians and the singular reason for economic growth over the last 25 years. Simultaneously though, he warned that this rapid growth would lead to complacency and that the Bahamian would need to "focus sharply" on cultural heritage and the protection of its natural environment.

Today, the eyes of the entire nation can see plainly the literal bankruptcy of our status-quo tourism policy, $3.5 billion worth of evidence that we've lost ourselves along the way. The price for these mistakes is a nation held hostage.

The Baha Mar debacle however, is only the most recent indication of a deficit in our tourism model, which has at its center, large foreign direct investment. The growing reliance on cruise ship passengers whose expenditure is only a fraction of stay-over visitors speaks volumes about the weakening state of the industry. Even when cruise ships arrive in our ports, it is rumored that passengers are told to leave the ships at their own risk, not to take too much cash, and to beware of violent Nassau streets.

When guests do decide to stay, far too many of them complain about poor customer service and a dearth of activities from which to choose.

While we've been engaging in the largest single construction project in the region, tourism trends suggest that visitors are no longer interested in being herded through large hotel hallways and barraged by retail stores. All the evidence points to tourists wanting a more "authentic" experience, one that centers culture over awe-inspiring edifices.

Even though the current crisis may seem like a moment for sheer panic, it can also be productive for current and future leadership, and for the country. Baha Mar has laid bare the problems with the country's current tourism policy — now it's time for the country's leadership to plot the way forward.

While this situation may read as a failure in governance, there's also the opportunity for meaningful change. In these moments government should acknowledge the failures of the past while galvanizing the people around a new course. Mr. Christie had it right 32 years ago and there's no shame in calling for a pause—a time for the country to take a collective breath, come together and reevaluate its current situation.

For the opposition, and even for those who've recently, albeit hesitantly, thrown their hat into the ring for PLP leadership, there is real political value in this moment.

The Bahamian people are hungry for ideas—the articulation of deep and thoughtful policy changes that can be an alternative to the old way of doing things. This is the time for those ideas to shine, to push back the shadow of impending doom and give hope to a people who no doubt feel unhinged, drifting at the whim of international organizations, wealthy financiers and foreign courts.

Most importantly though, this is the time to show the potential for leadership—new leadership—not to point fingers or excavate figures from the past.

For years now we've heard tourism officials, business owners, and every day Bahamians declaring the need for a change in our tourism model. If there is any good that can come out of the Baha Mar crisis, it is that we now have a definitive example that illustrates the failures of our tourism policy, and an opportunity to use that example to justify a shift in direction.

To allow this moment to evaporate without leveraging it for its political value would be truly a failure. To allow the country to continue down this path would be an absolute disaster.
Joey Gaskins is a graduate of Ithaca College, Ithaca, NY with a BA in Politics. He was born in Grand Bahama Island, studied at the London School of Economics and Political Science (LSE) where he attained his MSc in Race, Ethnicity and Post-Colonial Studies and begun a Doctoral Degree in Sociology. Joey lives in Nassau and is a former part-time lecturer at College of the Bahamas, restaurant owner and a principal at the communications and policy consulting firm, The Consortium Group (www.tcgbahamas.com). You can reach him at joseph@tcgbahamas.com.
Disclaimer:

The views expressed here are solely those of the author in his/her private capacity and do not in any way represent the views of TheBahamasWeekly.com


© Copyright 2015 by thebahamasweekly.com -