From:TheBahamasWeekly.com


Radiant Health - Angelika Christie
So many ways to prevent cancer!
By Angelika Christie, ND
Dec 10, 2008 - 9:53:44 AM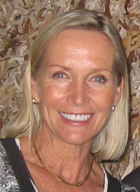 To prevent cancer you have to stay away from: b ad oils, deep fried foods, sugar and simple starches like white bread and white rice, low quality and cured meats, including packaged cold cuts, chemicals in you household, like Clorox and most other detergents; (put a mask over your mouth, and wear gloves if you have to deal with any chemicals). Stress you can't handle, radiation from computers, microwave ovens, cell-phones, TV's and x-rays. I know we can't live without these, but we can protect ourselves by increasing the distance between us and these devices, which limits the exposure to an absolute minimum.
Today I want to tell you what I do to protect myself, because many people ask me this question.
Of course I am not perfect, not even close; but I do listen to my body most of the times. Although I have lived in Freeport for almost 30 years, and the typical Bahamian cuisine is not a staple-food in my kitchen. You think I don't know how to prepare peas and rice, macaroni and cheese, potato salad? I do because my beautiful Bahamian mother in law taught me; and she was a great cook. Cancer took her too early from me and her family.
I also regret that I never met my father in law; he past away due to cancer at a young age. So you can understand my strong desire to keep my family free of cancer. Let me start with a typical day in my life:
In the morning before getting out of bed, I smile and let a feeling of gratitude and excitement for the new day surge through my body. A glass of water is usually at my bedside, and I drink it first thing. If I don't teach Yoga, I do some stretches on the balcony, or in the bathroom. Now let me skip to breakfast, which consists of a bowl of fruits and plain yoghurt …..I stir in some organic maple syrup, or cinnamon, or cacao for taste and added protection from disease. Cinnamon and cacao keep my blood pressure down amongst other benefits.
Sometimes I make a smoothie from the fruits that are not so crisp anymore, and add a raw egg and some almond milk. I make sure that the eggs I use are organic and fresh to prevent any danger of salmonella poisoning. Eggs are a great source of protein; in their raw state the body can digest them easily. I always have nuts at hand; the unsalted, raw ones are better than the roasted ones. If you soak almonds in water overnight, they taste like fresh from the tree in the morning. The water releases the enzyme inhibitors which makes them even more available for digestion.
During the day I snack on a few more nuts, carrots, and some goji berries. The goji berries are a true nutrient dense food. They come from the high Himalaya mountains. They grow on bushes near water in a pristine environment where the rays of the sun are intense. Although they are low in calories, there is no other food as high in antioxidants and nutrients as these small red berries.
My main meals consist of very colorful vegetables and fruits; I make sure that I eat at least one of each colour. For example:
Green foods like spinach, romaine lettuce, broccoli, green beans, asparagus, kale, kiwis, green apples, avocados, limes, green peppers and any green sprouts.
Red foods like tomatoes, beets, red cabbage, red peppers, strawberries, raspberries, goji berries and cherries.
Orange foods like oranges, peaches, apricots, carrots, pumpkins, cantaloupes and orange peppers.
Blue foods like blueberries, cabernet grapes and blue plums.
Yellow foods like bananas, lemons, star fruit, yellow peppers and squash.
Purple foods like plums, black grapes and eggplant.
Brown foods like brown rice, molasses, maple syrup, raisins, dates and chocolate (yes!)
You see how colourful your plate of food should look? The more colouful, the more protective antioxidants, nutrients and healing qualities your food has. Now please don't think that adding food color to white food, like white rice, will be of any benefit; nature creates the different colours for the highest nutritional value to your body.
You can understand now the importance of fresh colourful food to protect your body from any disease, including cancer.
For animal protein I usually have fresh fish, organic chicken, organic eggs, or the occasional lean beef or lamb.
My fats and oils come from only organic cold pressed oils like coconut, olive, grape seed and flaxseed oil. As a fat I only use butter.
If you eat the kinds of food I described here, you should be well protected from cancer. The other kind of food for your skin is 'sunshine'. I bet that most of you don't get enough exposure to the sun even though we have lots of it all year round. There is only one natural way to get vitamin D into your body; a daily exposure of at least 30 minutes in the late morning or early afternoon sun without sunscreen. Through extensive scientific studies, Vitamin D has been declared as the most important cancer protection Vitamin. Your daily exposure to the sun without sunscreen does not create skin cancer. The danger comes from not being in the sun for short exposures. People from the northern countries who come here to bathe in the sun all day long and consequently end up with sunburns are in danger of skin cancer.
There is so much more we have to discuss about the prevention of cancer; we will continue next week. Until then please eat more colourful food and get your daily exposure to the sun!
Comments and questions are welcome at 242-352-1010 or at radianthealth1@mac.com


© Copyright 2008 by thebahamasweekly.com -