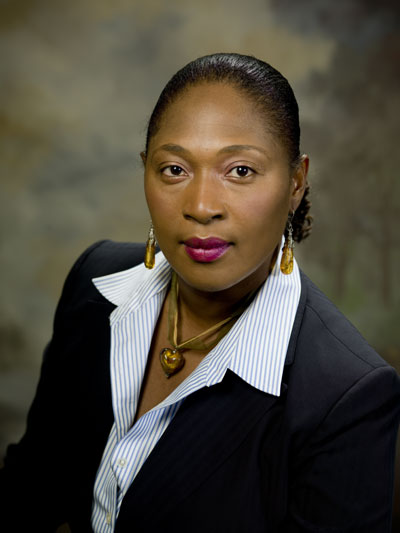 Dr. Desirée Cox, MD, PhD, is Ross University's Director of Community Clinical Education and their Associate Professor of Behavioural Sciences at their new Bahamas campus.


Grand Bahama Island - Ross University is pleased to announce and welcome Dr. Desirée Cox, of New Providence as their new Director of Community Clinical Education for the Bahamas campus set to open in January 2009.

Dr. Cox will also be joining the faculty as their new Associate Professor of Behavioural Sciences and will be involved in teaching Behavioral Sciences to medical students as well as some aspects of the Integration of Clinical Medicine courses. In her capacity as Director of Community Clinical Education, Dr. Cox will be working with the Grand Bahama medical community to facilitate student exposure to clinical cases and basic aspects of clerking patients.

Ross University is committed to supporting educational and leadership development for health care practitioners in Grand Bahama and Dr. Cox will be working with Ross and health care professionals in Grand Bahama to make this happen.

"I see this as an opportunity to help shape the minds of future doctors and of health care in the Caribbean and the world. I am excited about my opportunity to work with the Grand Bahama medical community in their continued efforts to raise the level of standards of their health care practitioners, as well as the level of awareness for health care education to the community at large," commented Dr. Cox.

Born in Nassau, Bahamas, Dr. Desirée Cox is a medical doctor and academic who has focused on integrating all aspects of medicine and the healing arts.

Described by the British Medical Journal (BMJ) as a 'Renaissance Woman' in 2004, she is a medical doctor, a historian, social entrepreneur, professional jazz-singer, writer and visionary artist.

In 1987 Dr. Desirée Cox became the first Rhodes Scholar from The Bahamas, and first woman from the British Caribbean to win a Rhodes Scholarship. In 2006, she became a Fellow of the Academy of Medicine of The Bahamas. That same year, she was honoured as one of 33 pioneering women in Bahamian history at the 33rd Independence Celebrations, July, 2006. She was featured amongst 50 high achieving women Rhodes Scholars at the 30th Anniversary of Women Rhodes Scholars in May 2008.

Dr. Cox received her early primary and high school educated at Queens College, Nassau, Bahamas. She attended McGill University where she received a BSc (Hon) in Chemistry with special interest in Quantum Chemistry. Dr. Cox then went on to Oxford University as Rhodes Scholar, and trained as a medical doctor winning the Pembroke College Collection Prize and the Radcliff Infirmary Essay Prize while in medical school. After completing her medical degree she studied History of Medicine and the History and Philosophy of Science at the University of Cambridge (UK) receiving her Masters in Philosophy (MPhil) and PhD at Cambridge.

Dr. Cox then worked as a medical doctor at the Maudsley Hospital in London for a number of years in the area of psychiatry.

In 2003, she was invited back to The Bahamas by the Prime Minister where she served as consultant and special advisor to the Prime Minister of The Bahamas in Human Development and Urban Renewal between 2004 and November 2007 where she became one of the Co-Founders of the Urban Renewal Initiative of The Bahamas.

She has authored a number of academic and government publications in the area of medicine and humanities, as well as set up programs that link these areas in the interest of healing and wholeness. While in London, she set up the UK charity Performing Cures which brings live music and dramatic performances to the public spaces of hospitals and healthcare facilities. More information can be found at her website www.soulimagination.org.

"We are delighted to welcome Dr. Cox to the Ross faculty roster in The Bahamas. We feel all of our lives will be enriched by her many talents. Not only is she an accomplished clinician and Rhodes Scholar, but Dr. Cox brings a wealth of experience as an accomplished musician and artist. We look forward to learning from her in many ways," remarked Dr. Mary Thoesen Coleman, Dean, Ross School of Medicine.